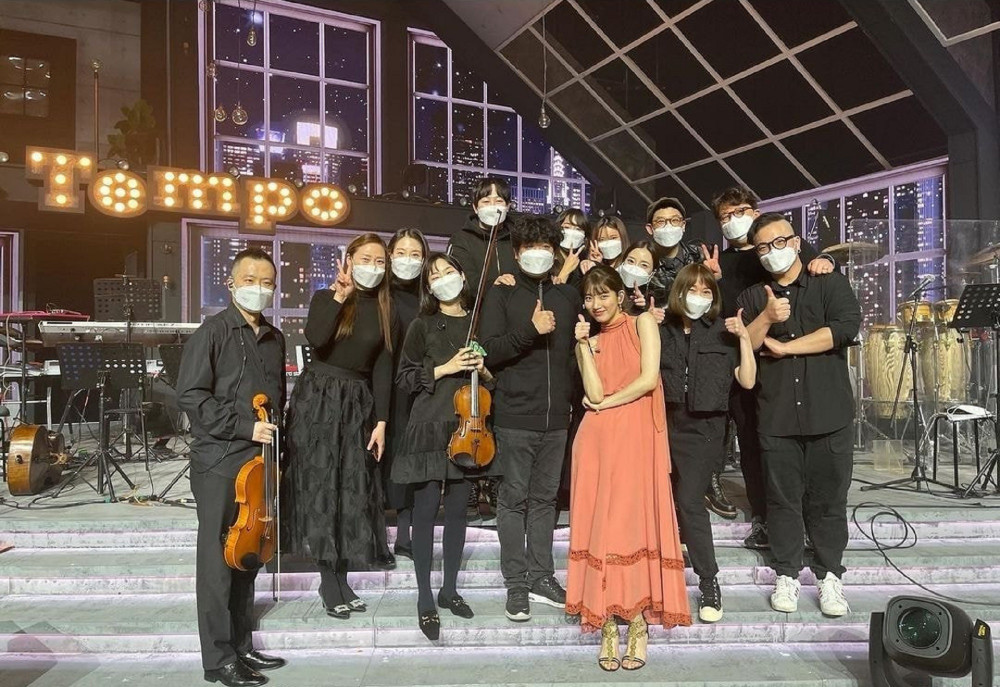 Staffs have praised Suzy for her kind and generous gestures.
On January 23 KST, Suzy held her long-awaited online fanmeeting 'Suzy: A Tempo'. After delivering acoustic performances and talks sessions, Suzy thanked all the staff members, including the members of the orchestra and the dancers. She also gifted each person an item from 'Dior', the luxury brand for which she is an ambassador.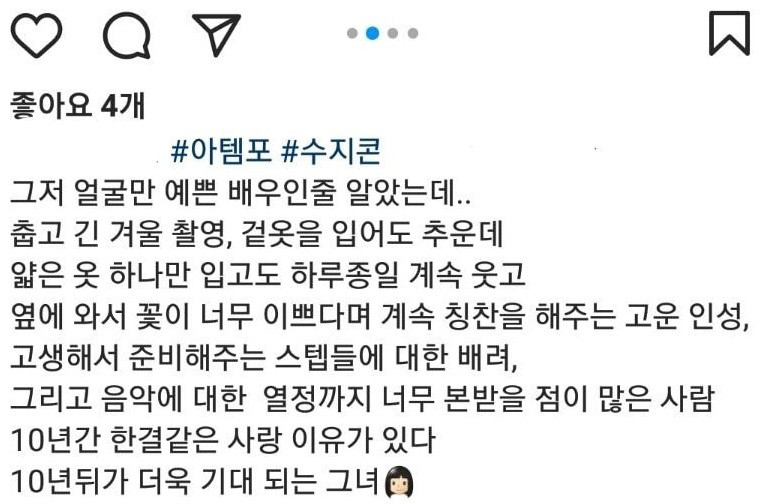 One staff wrote on social media: "I thought she was just a pretty person on the outside but...during a cold and long winter shoot, it would be cold even after wearing something on top, and yet even while wearing such thin clothes, she continually came by and praised how lovely the flowers were. Such a lovely character..kind consideration for the hard-working staffs, and a passion for music...so much to learn from. There's a reason that she is so popular even after 10 years. I am even more excited for her ten years in the future."
What a sweet gesture from Suzy!