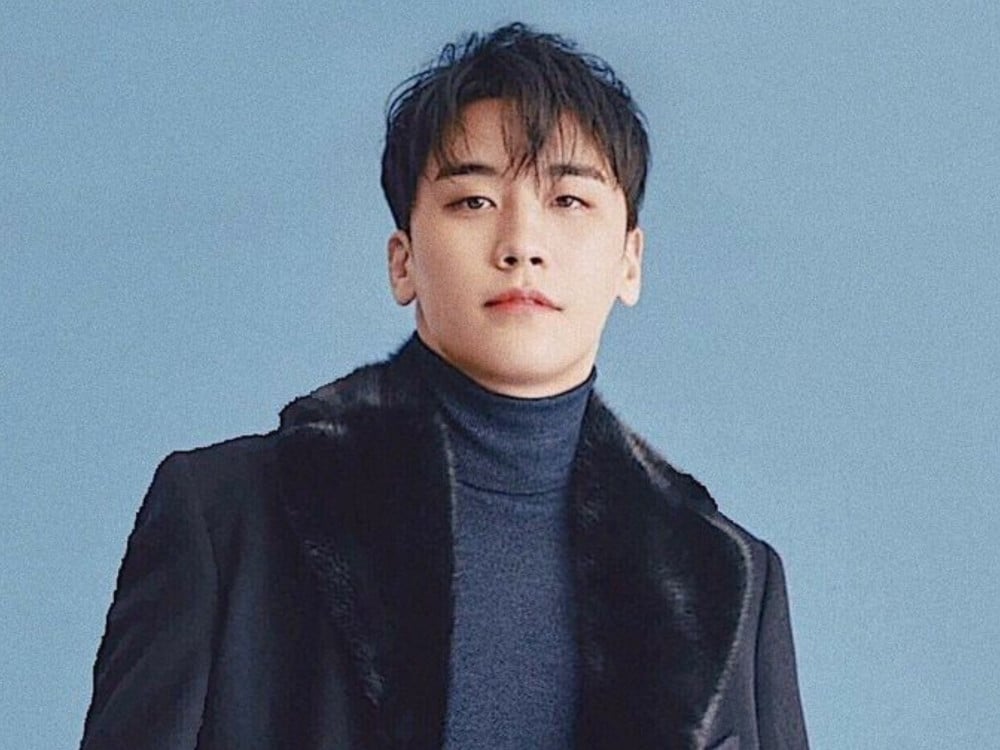 On January 14, former Big Bang member Seungri attended his 7th court hearing session in the ongoing trial involving his numerous criminal charges. One of them is prostitution mediation, which Seungri side completely denied, as well Seungri business partner, Yoo In Suk had previously pleaded guilty to same charge, and confess to police that he did them all without Seungri knowledge.
Prosecution had other ways, and put prostitution mediation as one of the charges against Seungri. Which now all witnesses including prostitutes denied Seungri Involvement, as well that the police tried with them to say Seungri was involved. Let's hear the words of all witnesses
1. Mr. Kim
former Arena Club MD (promoter) Mr. Kim: "When the Japanese acquaintance [at Seungri's Christmas party] was matched with a prostitute, I accompanied [the prostitute] to the hotel entrance as per Yoo In Suk's instructions. I couldn't remember clearly during the police questioning, so I said that Yoo In Suk, Seungri, and Madam A had planned it. Now that I'm asked about it after speaking about the situation, I remember it was Yoo In Suk's doing." and " Seungri has never ordered prostitution. Everything was done by Yoo In seok."
2. Mr. Park
Mr. Park said the instructions to send prostitutes to Japanese businessman "A" and his company came from Yoo In Suk and not Seungri. He also pointed out he had undergone a significant amount of pressure during police investigation so include Seungri name.


3-4 Ms. B and C (2 prostitutes)
Two Prostitutes Ms. B and C stated that he and C , visited Seungri's house after receiving a proposal from a prostitution agent . According to Ms. B, she found out that the site was Seungri's house on the same day while heading to Seungri's house, both confess Seungri didn't order them or didn't pay them, as it was other party.
5. Ms. A (Madame)
Ms. a longtime acquaintance of Yoo Inseok, said , " I cooperated without refusing because it was Yoo Inseok's request and Yoo Inseok did not say to whom he was sending the money . I've never heard of anyone related with Seungri ." Also about when a group of Japanese businessmen visited Korea during the 2015 Christmas season , which they sent dozens of women to arrange prostitution , ( Ms. A ) said , " A few days before the party , I received a request from Yoo In - seok ( to send women )" while she emphasized that it was not based on Seungri but on Yoo In - seok's instructions . She also added " Seungri may not have known that they were prostitutes . " Ms. A said, such like, " That's because I often hang out with the younger ones than me and acquaintance women who are not prostitutes , " and , " I've never had that ( prostitution - related ) kind of conversation with Seungri . " she also revealed that Yoo In-seok send prostitute to Seungri house without his knowledge as she argued that to the effect that sending prostitutes to Seungri's home was also at the request of Yoo Inseok , and that she defended Seungri. Ms. A explained , " Yoo Inseok liked to show off his abilities to the younger ones than him . He didn't want to reveal that he was sending ( a prostitute ) , and because of I wanted to keep my trust with Yoo In - seok , so I wouldn't let ( Seungri ) know ." she also revealed that police pressure he to saying Seungri name with Yoo In-seok.
6. Ms. B (an adult entertainment establishment worker)".
Another witness charged and confessed of Prostitution mediation, Ms. B said she absolutely received money from Yoo Inseok when she sent prostitutes to hotels and other places , while revealed , "I've never heard of any mention related to Seungri . "
The 4th, 5th, and 6th hearing of Seungri wasn't revealed to public, media didn't report anything about it for the first time, which is an odd thing from their side as they reported all random things about this story for 2 years non stop. These witnesses testimony were from 2nd, 3rd and 7th hearings, which all of them revealed Seungri isn't involve, as well police trying and pushing them to mention Seungri name with Yoo In-seok crimes. What do you think about this?