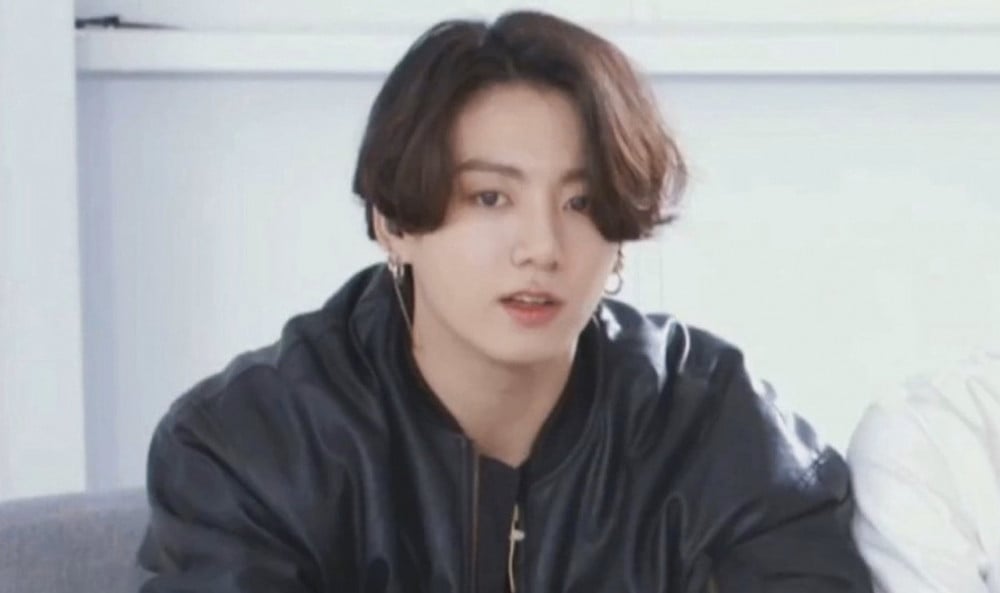 The last few years exhibit the growing popularity of K-pop in India, and BTS is one of the major key players and contributors.One of the group's most popular members, Jungkook, is apparently experiencing the same thing, considering how his popularity is soaring in the country nowadays.
According to Google trends, Jungkook's presence is prominent in most of the countries worldwide, especiallythe US, European countries, Arab countries, Russia, Canada, Australia, South America, and Southeast Asian countries. India might just be on its way to sit at the same table with all these countries mentioned, if the popularity of 'Euphoria' and the singer himself is anything to go by.
'Euphoria' is everyone's favorite track
Rolling Stone India released an official list from Spotify-- the Top 10 most-streamed Korean songs in India, and 'Euphoria' by Jungkook is the only Korean solo song on the list, ranking at #6. Thus making it the most-streamed Korean solo song in the country.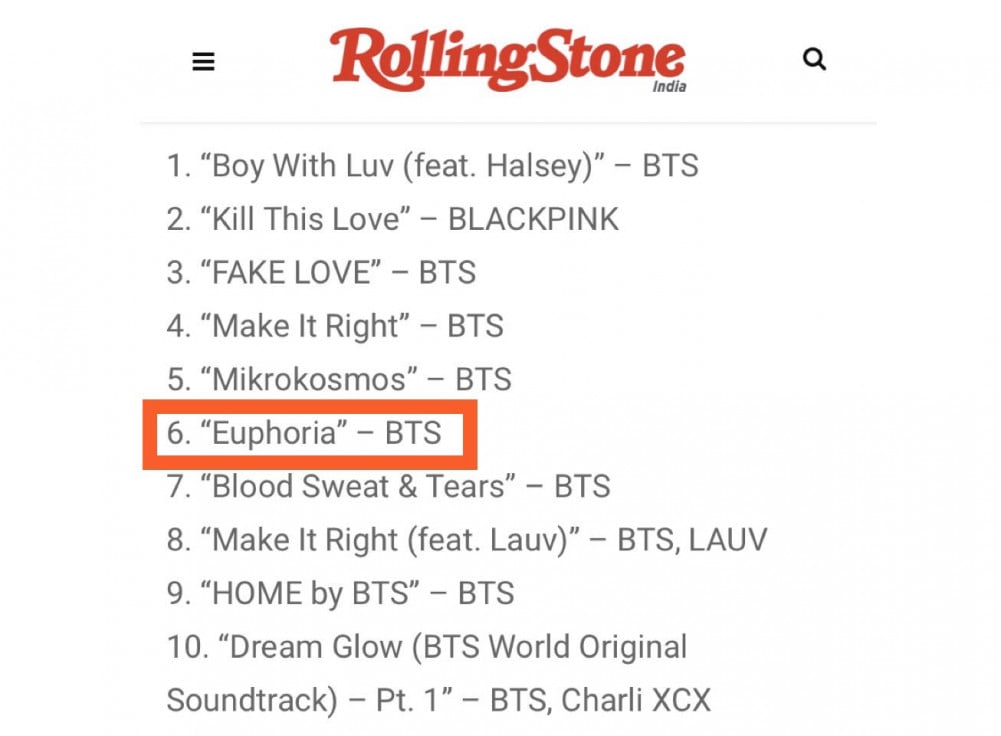 'Euphoria' is also the only BTS solo song to surpass 2 million plays on Gaana and 1million plays on Jiosaavn, both of which are India's popular commercial music streaming services with over 100 million monthly active users. The smash-hit is also the most popular BTS solo song on Apple Music and Amazon Prime Music in India.
Famous Indian celebrities like Ayushmann Khurana and Disha Patani, with 13 million and 40 million followers respectively, also showed their love towards 'Euphoria' by playing the song in their Instagram live.
Jungkook appearing in local newspapers and mainstream media

The Golden Maknae was featured in the Indian newspaper 'The Aizawl Post' following the release of his popular self-produced song 'Still With You.' Despite being just a Soundcloud release, the beautiful ballad made headlines worldwide, praising Jungkook's genius production, songwriting, and vocals. The fact that Jungkook releasing solo music was featured in Indian local newspaper shows his huge individual presence as an acknowledged artist among locals in the country.
Jungkook also appeared in 'Times Life,' Sunday lifestyle supplement for 'Times of India,' which is one of the biggest newspaper outlets in India. The section titled "GUYS GO GLAM" mentioned, "Jungkook, along with his BTS bandmates, is known for his smokey eye makeup."
Jungkook's 'My Time' stage also made headlines in 'Times of India', India's No.1 Digital News destination. The media published an article titled "BTS MAP OF THE SOUL ON:E Day 1: ARMY all hearts for Jungkook's mind-blowing 'My Time' performance" (https://timesofindia.indiatime...)
which acknowledged Jungkook's solo performance as the highlight of the first-day concert.
Indian famous celebrities love Jungkook
So Indian celebrities not only love 'Euphoria,' they adore the singer too. When Jungkook's 'BE' concept photo dropped, there were many celebrities around the world, reacting to his photo. Among them are famous Indian actor Ayushmann Khurana, who 'liked' the photo, and Khusha Kapila, Indian content writer, actress, and social media celebrity, who shared an ARMY's post containing Jungkook's BE concept photo on her Instagram story.
BTS recently made an appearance in BTSxNDTV interview show on NDTV, India's news channel. Jungkook Google searches peaked multiple times after the show, and he was also the highest ranked member under the related topics, showing huge interest from viewers and public.
Saying the Indian public is hugely interested in Jungkook is not an overstatement, considering how Jungkook easily captured the hearts of Indians from all walks of life and age groups. This Indian ARMY posted a clip of her 73 year-old grandmother, stating that her grandma is a huge fan of Jungkook.


In a nutshell, Jungkook's popularity is evidently soaring in India. If you still need more convincing, Jungkook's picture posted by Rolling Stone India for #BTSxRollingStoneIndia #RSICollectorsEdition garnered a whopping 167K likes, which is also the most liked BTS member individual picture for the collection.