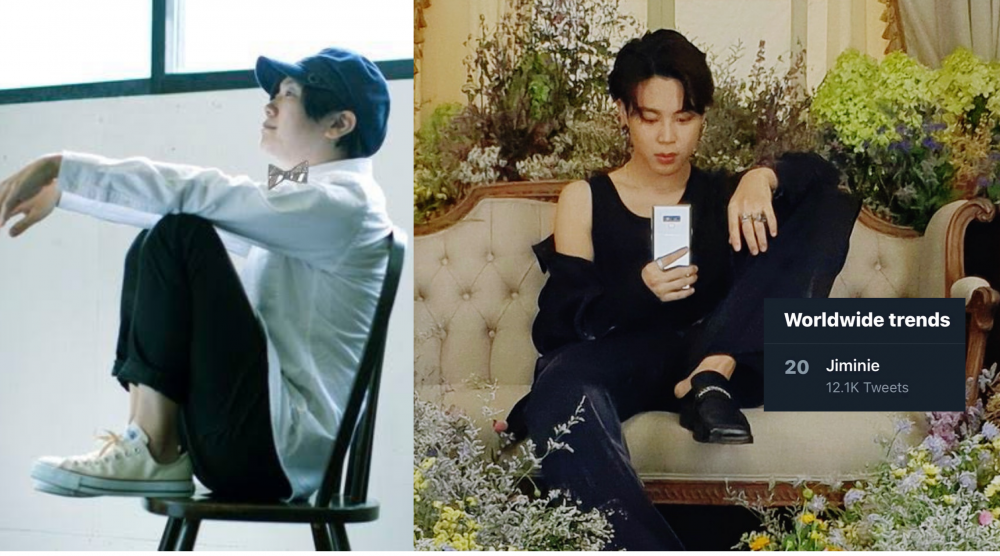 Grammy-Nominated Artist and Killing Part Maker BTS Jimin continued to receive praises for his unique vocals from professional vocalists and experts.
On November 27, Japanese singer-songwriter Murata Tomoya mentioned Jimin and praised his amazing voice on his official Twitter and attracted much attention. "I listen to BTS everyday but I think Jimin's voice is truly a national treasure. My heart flutters every time, like when I first listened to Nanao Tavito (another Japanese singer-songwriter). I'm already in love."
Additionally, a Jimin-related video uploaded on Youtube trended in South Korea. The video is uploaded by a talented pproducer, songwriter and music critique Michin Gamsung. He praised Jimin and said if he will have a chance to work with one BTS member, he would definitely want to try it with Jimin. He gave out specific reasons while playing Jimin's solo song "Serendipity." He showed appreciation to Jimin's amazing vocal skills.
Further, since the release of BTS's new album "BE", the rave reviews with regard to Jimin's excellent vocal performance in the album, has poured in.
Justin Burke, a singer-songwriter likewise praised his voice in Life Goes On. Likewise, other foreign producers and vocal coaches lauded Jimin's voice whether he be doing background vocals or the way he switched from high to low notes and vice versa.
Jimin has also earned so many Youtube reactors who admired his visuals and were impressed by his vocals during the comeback for their new album "BE".
In another news, Jimin posted two new selcas showing the same room that is on his BE concept photo full of colorful flowers. Immediately after he posted these on BTS's Twitter, "Jiminie" trended worldwide and in several countries. Jimin once again proves that he is the Social Media King and a Trending Emperor.