BoA and SM Entertainment recently released EP. 1 of BoA's new reality show, Nobody Talks To BoA. The show celebrates her 20th anniversary and premiered on Nov. 17th. It releases every Tuesday & Thursday on Naver's Beyond LIVE Channel and focuses on the singer's life, thoughts, and preparation for her release 10th studio album, BETTER. The reality show takes fans behind the scenes and offers an in-depth look at her career.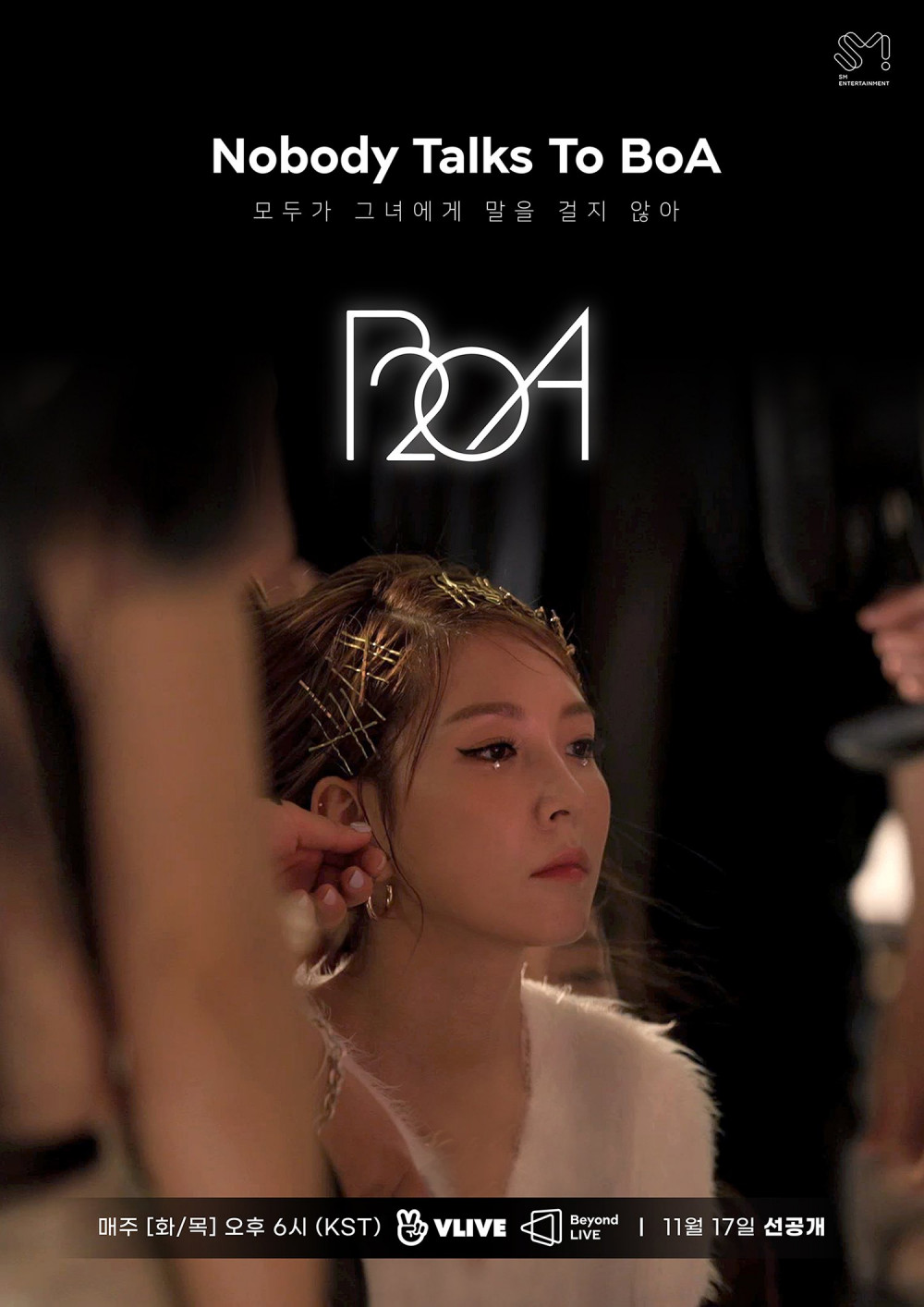 In EP. 1 titled, Picky Girl, BoA reveals some of the struggles of making the album. The singer talks about what her 20th anniversary means, telling her staff, "it's the music that I want to do now." In other scenes, we see her becoming frustrated while working on new songs, her comments on wanting to have released BETTER on the day of her anniversary, and the reason behind the delayed-release.
For an artist such as BoA, the pressure to continuously offers new sides of herself and her music is high. With a wide variety of musical genres spread across Korea, Japan, and the U.S., one thing that weighs is the aspect of staying trendy. "These days, I watch trendy dances and online concerts," she says. "I'm thinking about how I can communicate better with my fans during this contact-less period."

As the episode progresses, we see the singer and her staff trying to do just that. Planning for and working on her 202020 music documentary that was released Nov. 11th is featured, alongside recruiting and practicing with younger dancers. Towards the episode's end, we see BoA doing what she does best, working hard, and maintaining a level of craftsmanship and professionalism that comes with being a K-pop veteran and a global icon.
"I've been performing and singing for 20 years. There are changes in the trend of dance," she says. "I don't want to lag behind. That's why I push myself so hard."
BETTER - the 10th album is scheduled to release Dec. 1st 6PM KST. Pre-orders are open now.