To celebrate the release of her 10th studio album, BETTER, BoA, and SM Entertainment revealed MyBoAPlayer. The site, only accessible through mobile devices and browsers, is an opportunity for fans to get quick snippets of the album's 11 song tracklist.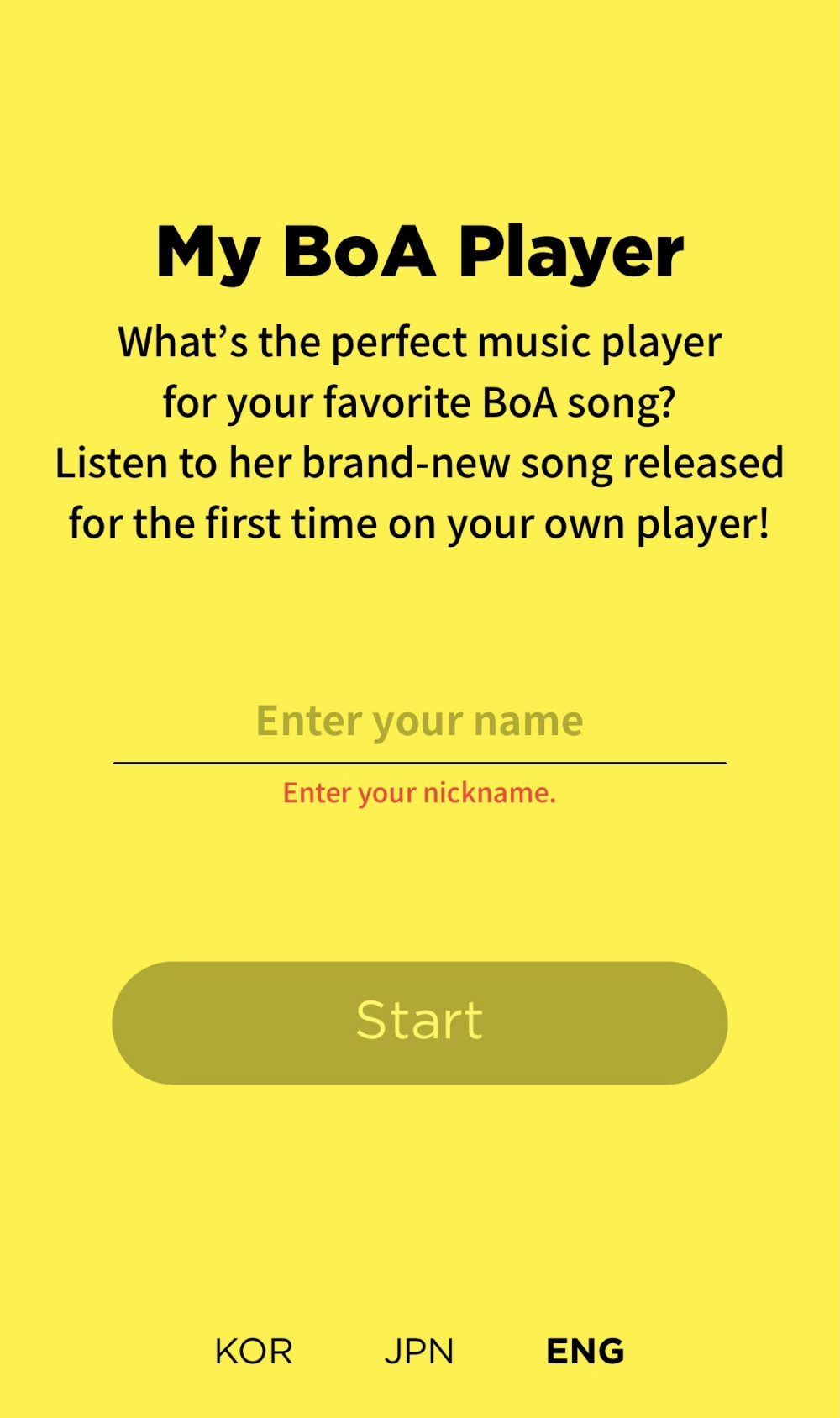 By clicking on the link and entering their name, eight situational questions guide you. Based on the situation, fans can choose one song from a selection of BoA's discography that best fits.
MyBoAPlayer is unique in that it allows fans the opportunity to pick their favorite songs and get rewarded. It's just one more way to bring fans and BoA together and commemorate her 20th anniversary.JumpingBoA's, in particular, will enjoy this, as the fandom's color, yellow, is present throughout, along with images of vinyl, cassettes, and mp3 players. The whimsical nature continues from SM's Our Beloved BoA celebration earlier this summer.
Check out MyBoAPlayer and see what song you get.
BoA's 10th studio album, BETTER, releases Dec. 1st, 6 PM KST.