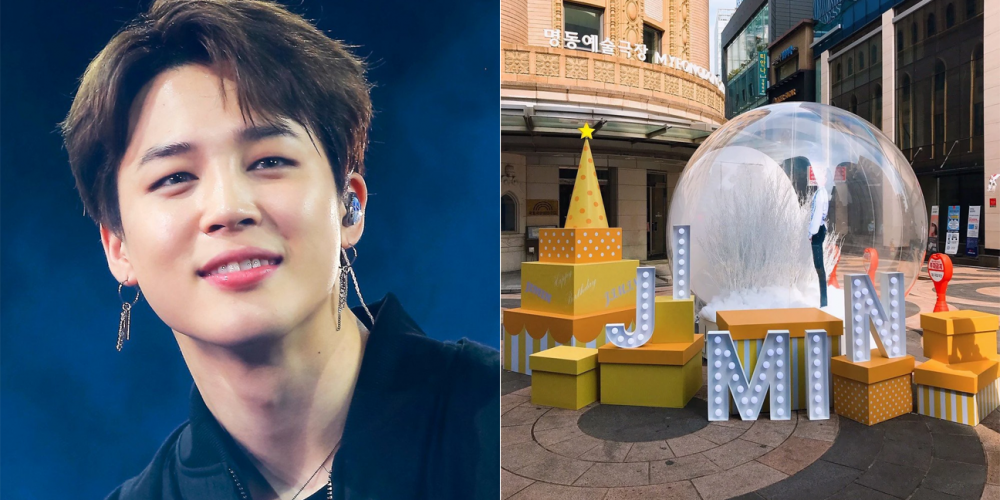 BTS fans are planning to celebrate the whole month of October for their beloved member Jimin's birthday.
Being born on October 13, 1995, Jimin will celebrate his 25th birthday with his precious ARMY fans.
Many familiar with Kpop culture are well aware fandoms are known to give extravagant gifts to their idol members as they prepare events and gifts to announce to the world about the idol's birthdays.
This year, netizens have praised the gift that the ARMY fans have prepared fro Jimin. The gift was set up in the middle of Myeong-dong, the shopping district where many tourists come and go. Consisting of yellow gift boxes and 3D light up marquee letters spelling out Jimin's name, the gift is installed for everyone to see and enjoy.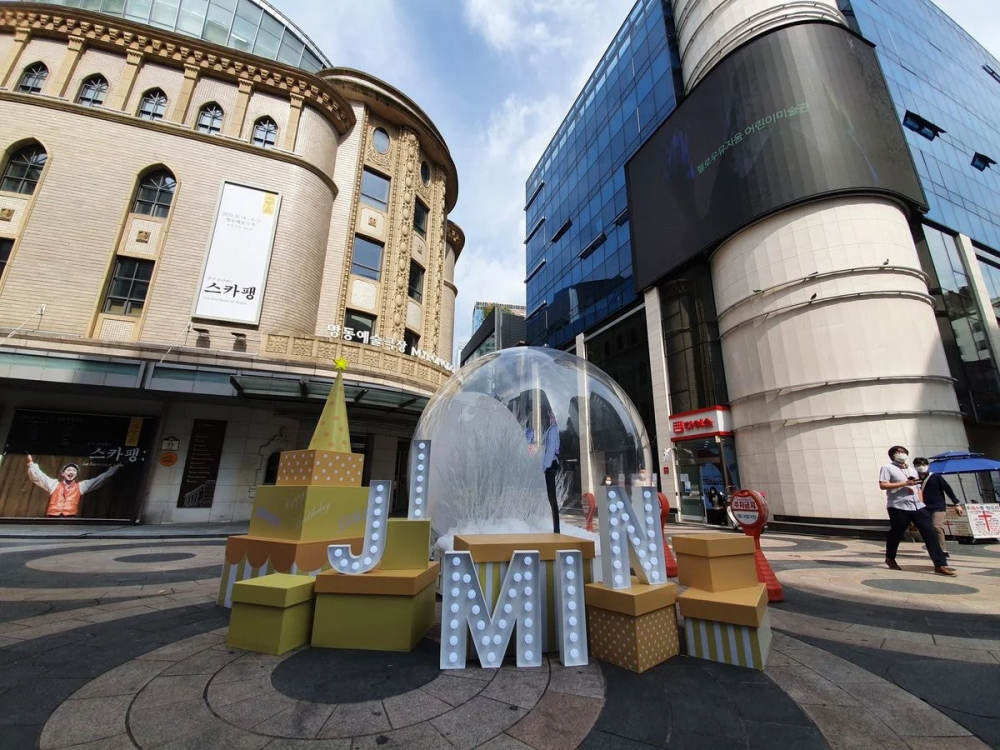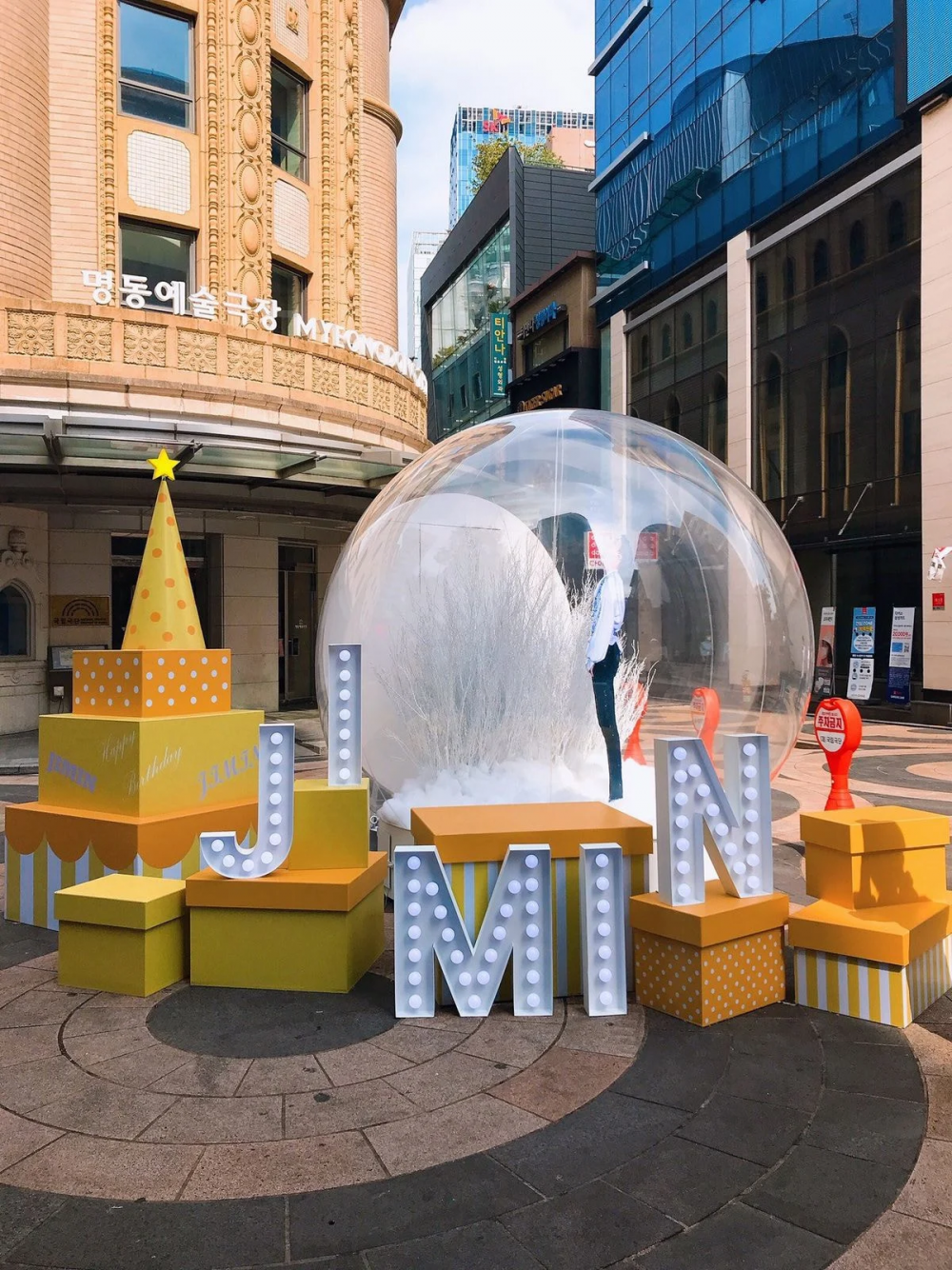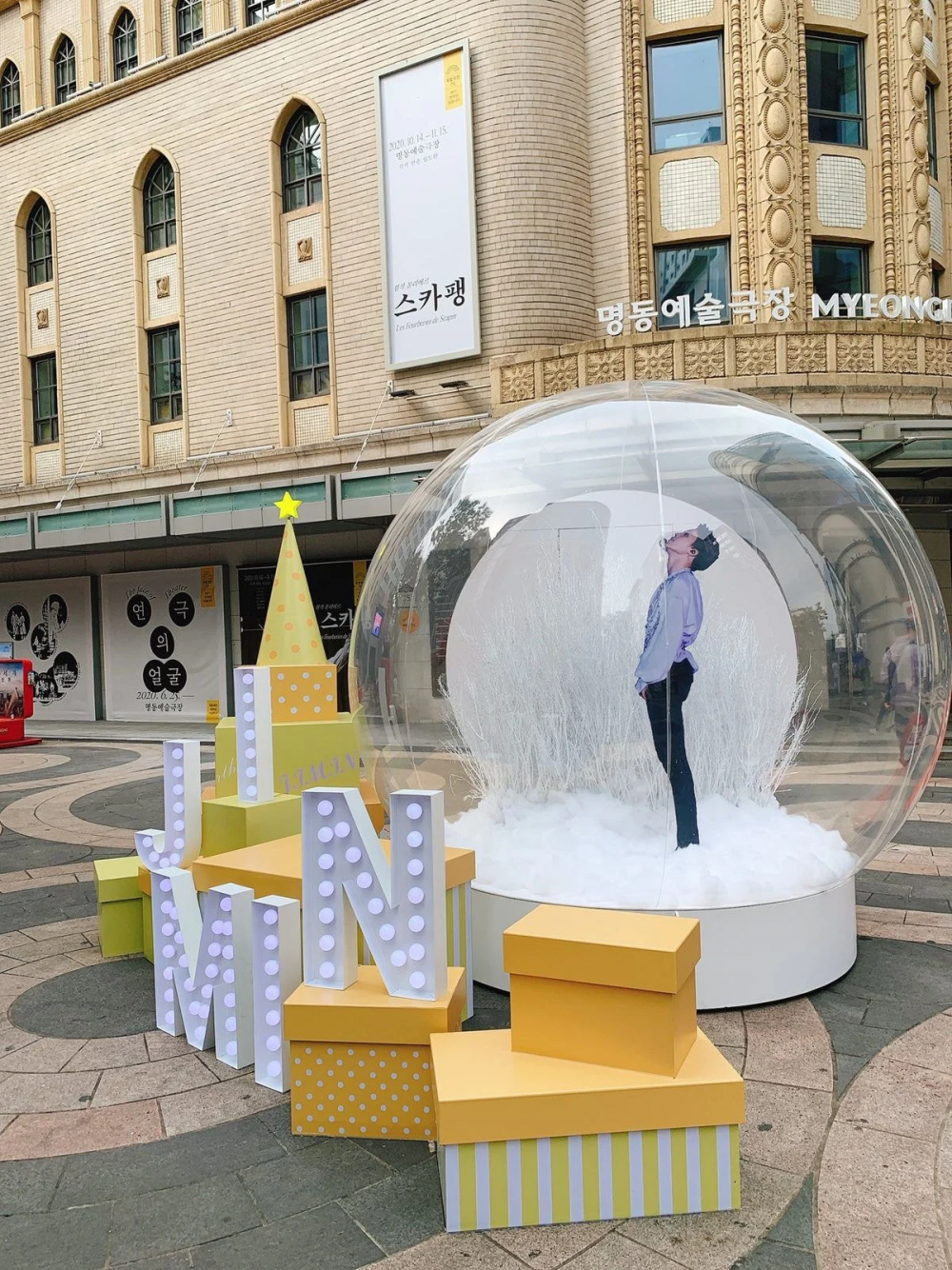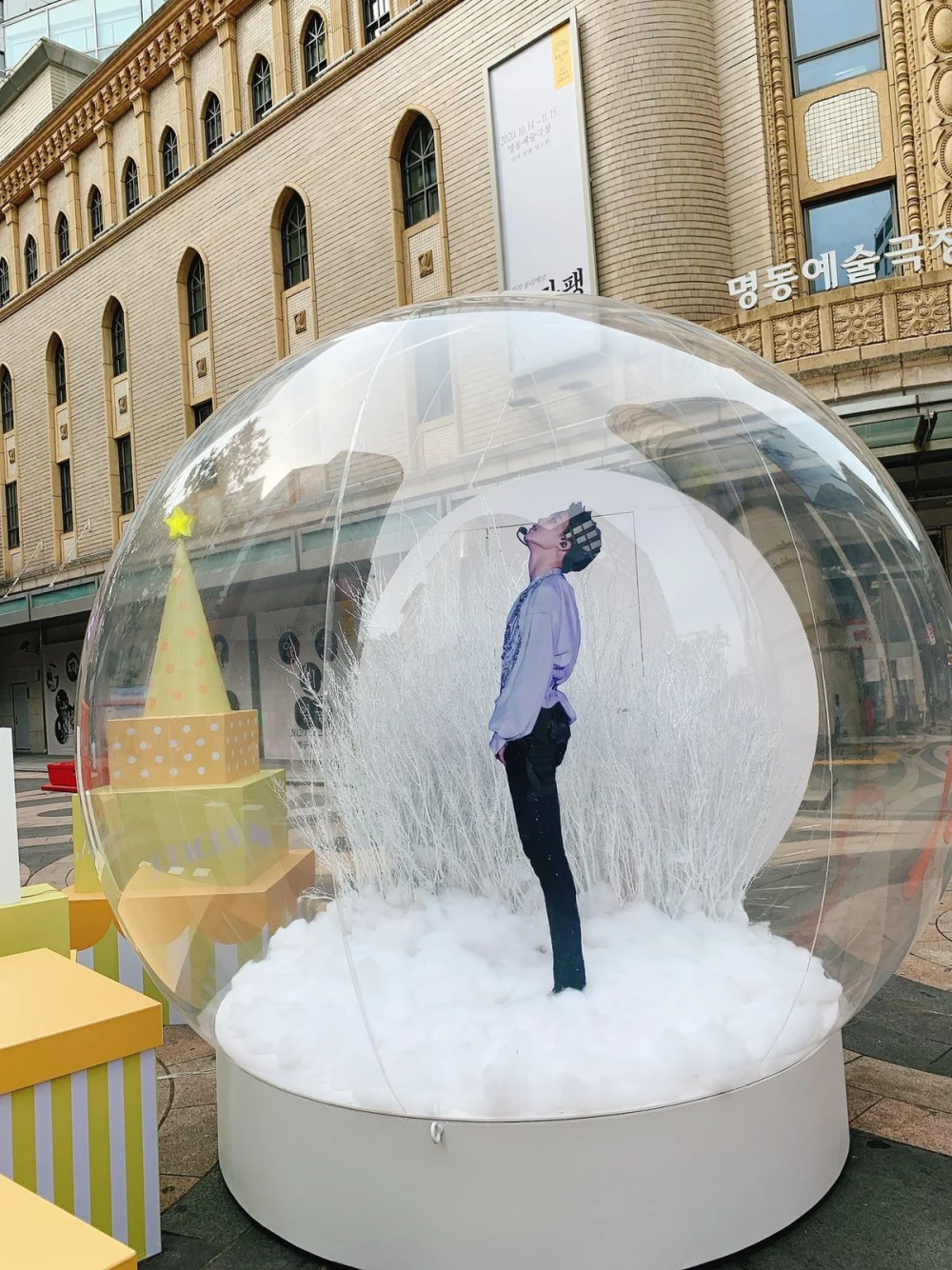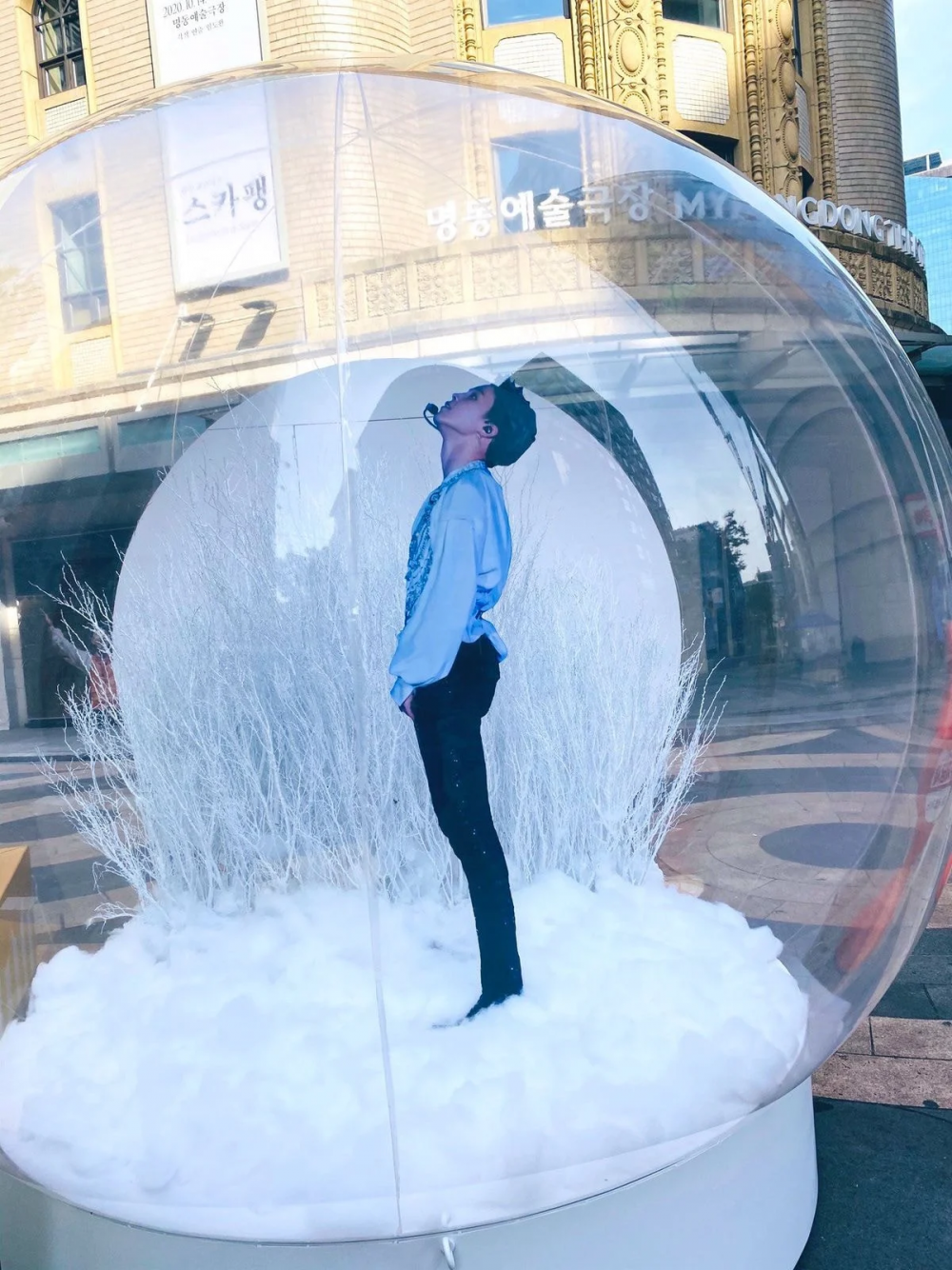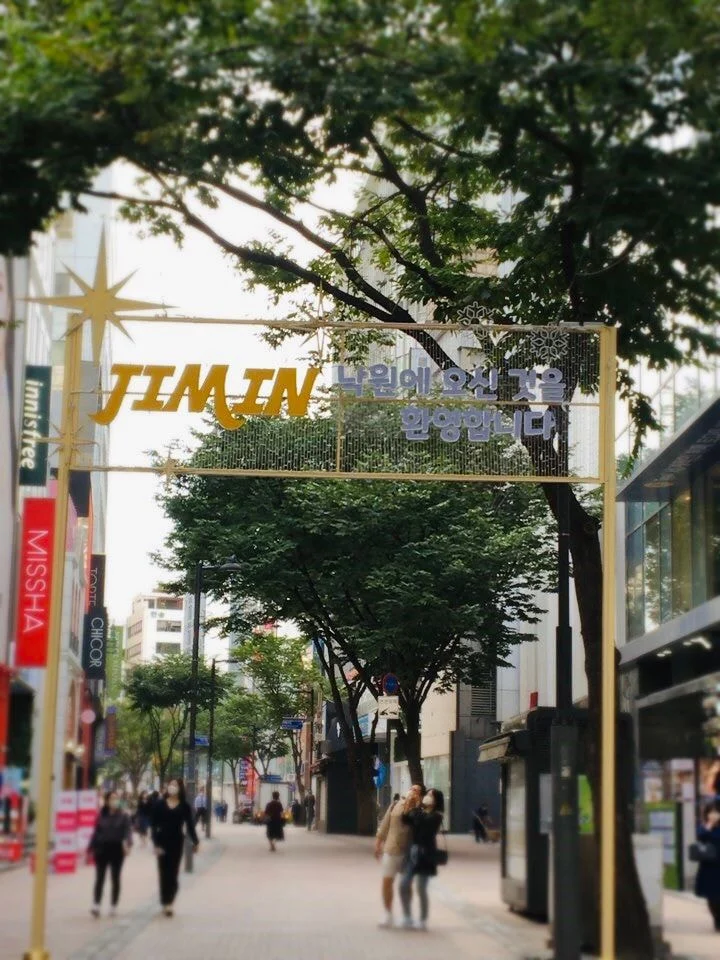 The installment even features a dome with a cut out of Jimin along with a gate at the entrance of Myeong-dong saying "Welcome to Jimin Paradise."
At night, the installment is even more beautiful as it lights up the streets with a wonderful yellow glow. It seems many ordinary citizens are even complimenting the aesthetics of the gift as it brightens up the streets its wonderful colors.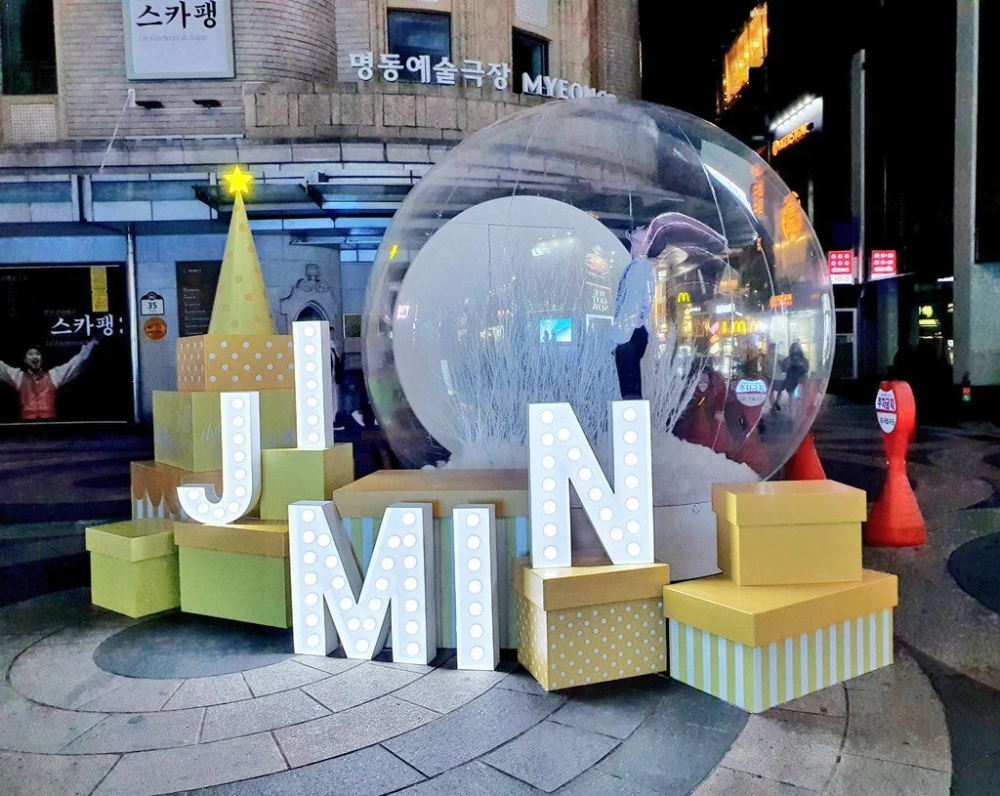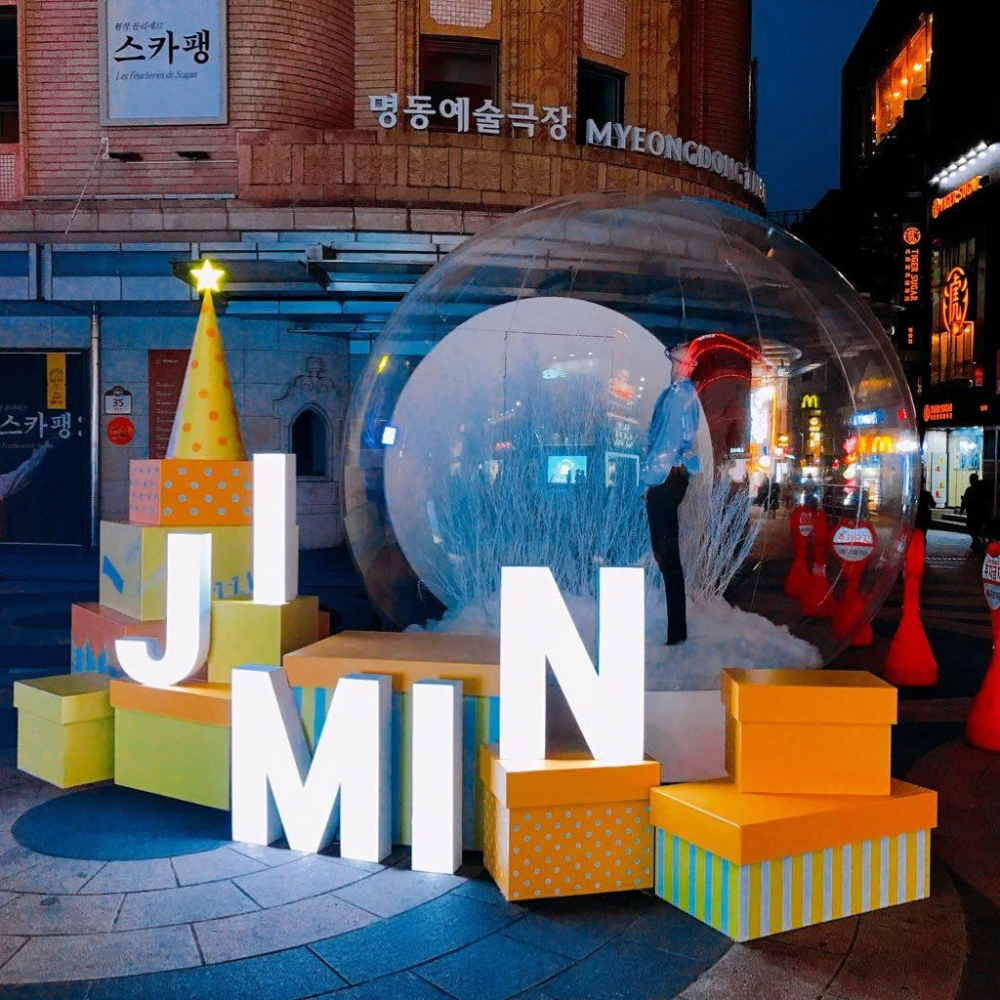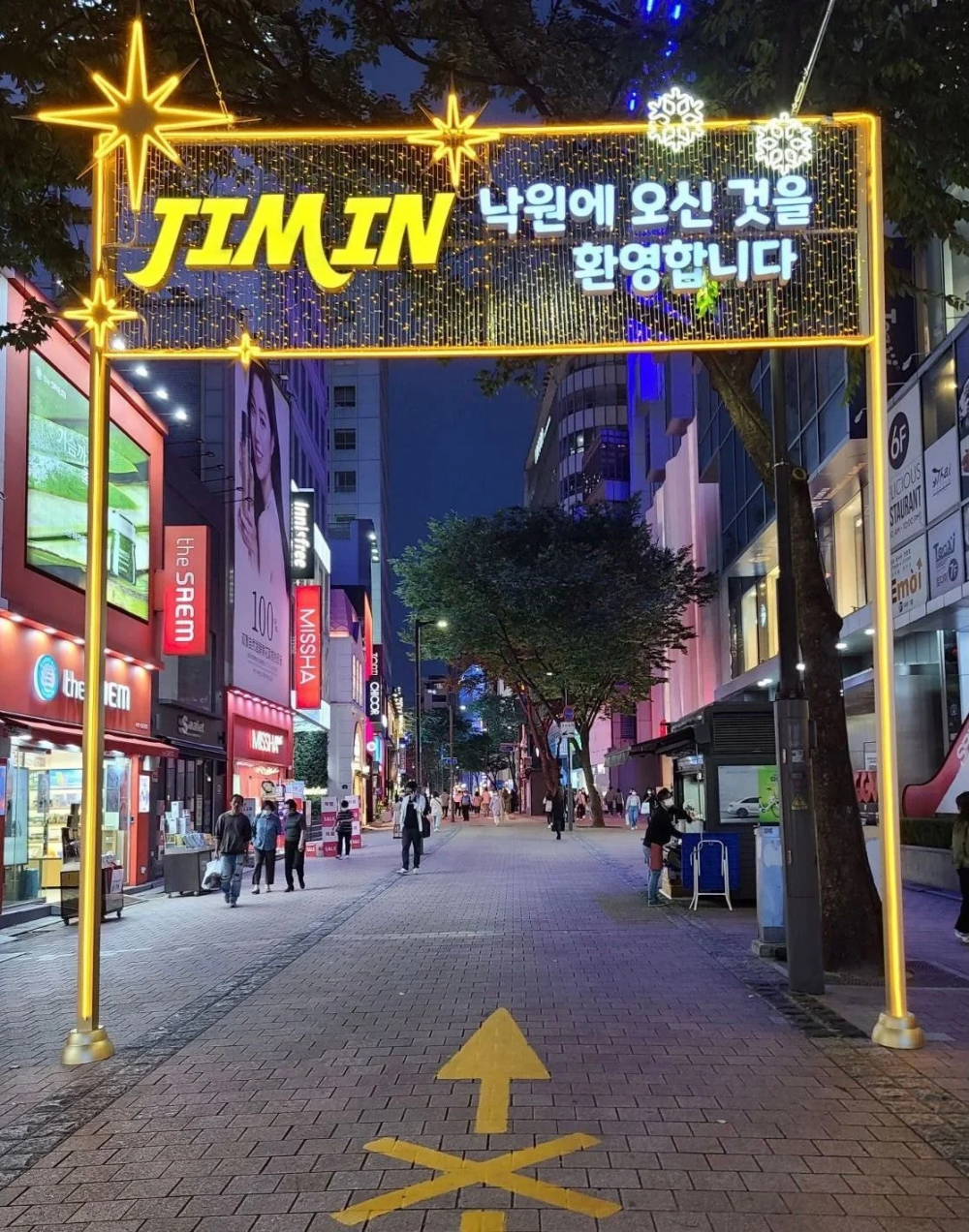 Netizens are sharing their compliments and praise on the online community in which the original post has been made.
"This is so pretty."
"I really like this. I loved the Jimin performance with the bubble and they installed that there."

"Oh man, it's so nice."

"It's so romantic. So cute."

"This is really beautiful. Well done."

"I can see the affection the fans put into the gift. It's really pretty. The other citizens like it too."

"The snowball is so pretty. It's my favorite."