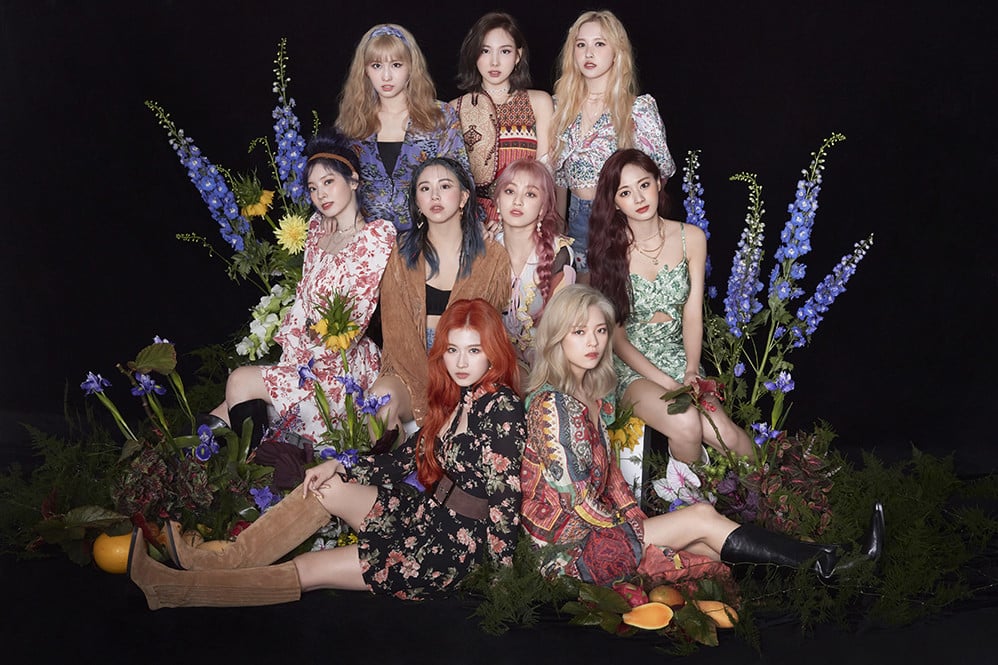 World renowned US-based press, Bloomberg, released their list of 25 World's Biggest Pop Stars for July 2020.
JYP Entertainment's power group, TWICE, snags the #12 spot and is the only Asian artist who made it to the list. TWICE also becomes the first Korean girl group to achieve more than 100 million on demand audio streams in the US for 2020.
(On demand audio streams include digital streaming such as Spotify, Apple Music and Tidal in which listeners play songs they handpicked. On-demand streaming services also offer recommendation and discovery features based on what users like to listen to.)
25 World's Biggest Pop Stars for July 2020
1. Lady Gaga
2. Drake
3. Rody Ricch
4. Travis Scott
5. Ariana Grande
6. Dua Lipa
7. Justin Bieber
8. Tekashi 6ix9ine
9. DaBaby
10. The Weeknd
11. Bad Bunny
12. TWICE
13. Post Malone
14. Nicki Minaj
15. Anuel AA
16. Doja Cat
17. Snoop Dog
18. Lil Baby
19. Cardi B
20. Rauw Alejandro
21. Future
22. Billie Eilish
23. Juice WRLD
24. Lewis Capaldi
25. Tones and I

Congratulations, TWICE!