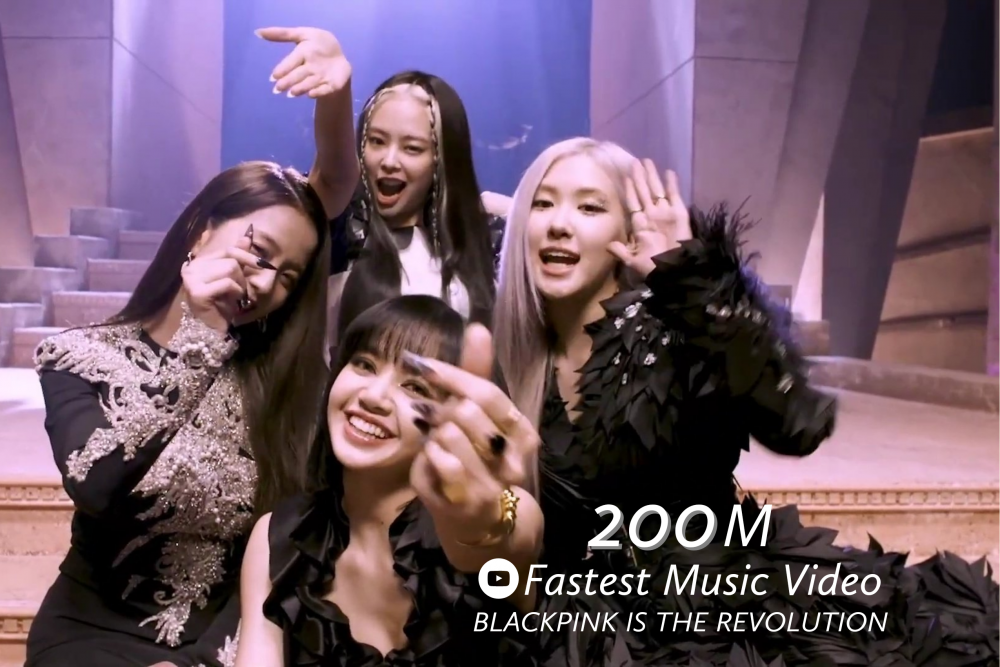 BLACKPINK's "How You Like That", released on June 26 at 6 p.m. KST, has surpassed 200 million views on YouTube in just 7 days and 46 minutes, becoming the fastest music video in the history to reach this milestone.
"How You Like That" has officially broken the previous record held by Taylor Swift's "Look What You Made Me Do" at approximately 7 days and 14 hours.
"How You Like That" is also BLACKPINK's 8th group music video to hit 200 million views mark, that is all of BLACKPINK's music videos have now over 200 million views.
BLACKPINK IS THE REVOLUTION !!
Congratulations BLACKPINK !!