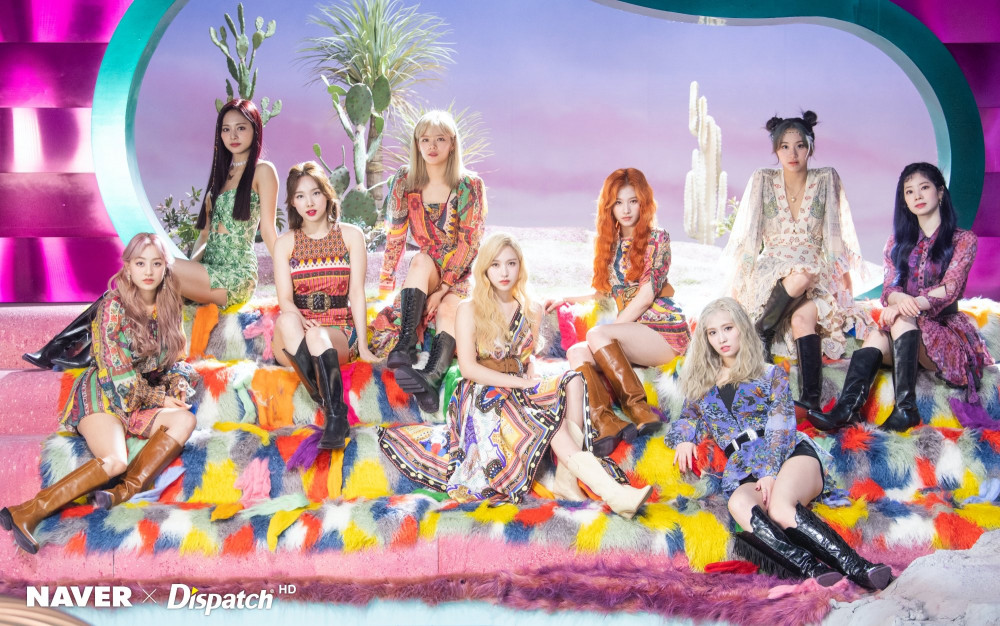 TWICE comes back strong with "More and More" as it tops Korean charts, iTunes and YouTube trends on June 1.
2 hours after its release, More and More took the #1 spot on Melon, Soribada, Genie and Bugs. As of writing, the song already has a total of 556,254 unique listeners on Melon and is recognized as the only Kpop girl group to snag the #1 spot on Melon every year in the past 5 years. More and More is also the fastest girl group song to reach #1 on Melon in 2020.
As of today, 12PM KST:
Hailed as Asia's One Top Girl Group, TWICE's latest mini album dominated iTunes chart in 30 countries including Hong Kong, Japan, Malaysia, Philippines, Singapore, Taiwan, Thailand, Vietnam, Greece, Saudi Arabia and United Arab Emirates.
In addition, More and More MV becomes the #1 video Worldwide on YouTube as it trended in 71 countries including South Korea, Panama, Peru, United Kingdom, Canada, France, Germany, Russia, United States, Norway, Taiwan, Chile, Colombia and Philippines.
As of writing, the music video already amassed a total of 16 million views,18 hours since its release.
Korean media refer to TWICE's More and More as their "13th consecutive hit" with "perfect all kill" referring to several platforms that they dominated:
- #1 on 5 music charts in Korea (Melon, Genie, Bugs, SoBa, Naver)
- #1 on iTunes album charts in 30 regions (highest ever for TWICE)
- #1 trending YouTube video worldwide
- #1 Line Music Japan real time chart
Congratulations, TWICE!