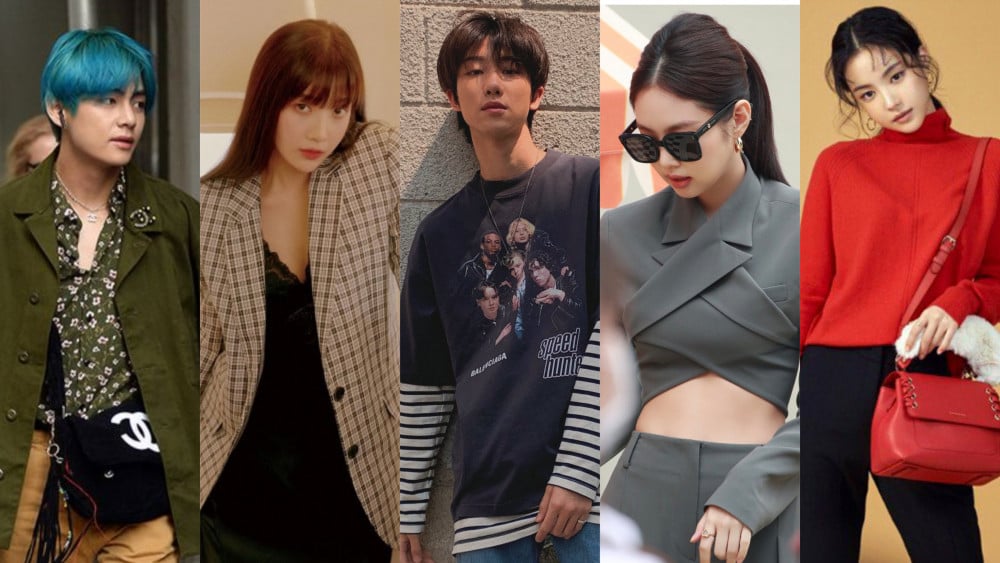 The Talko , which is a popular entertainment platform with over 72 million readers worldwide alongside 7.88 million subscribers on their official Youtube channel ,has featured "10 K-pop idols with the best fashion sense in the industry " :
1) SEVENTEEN's The8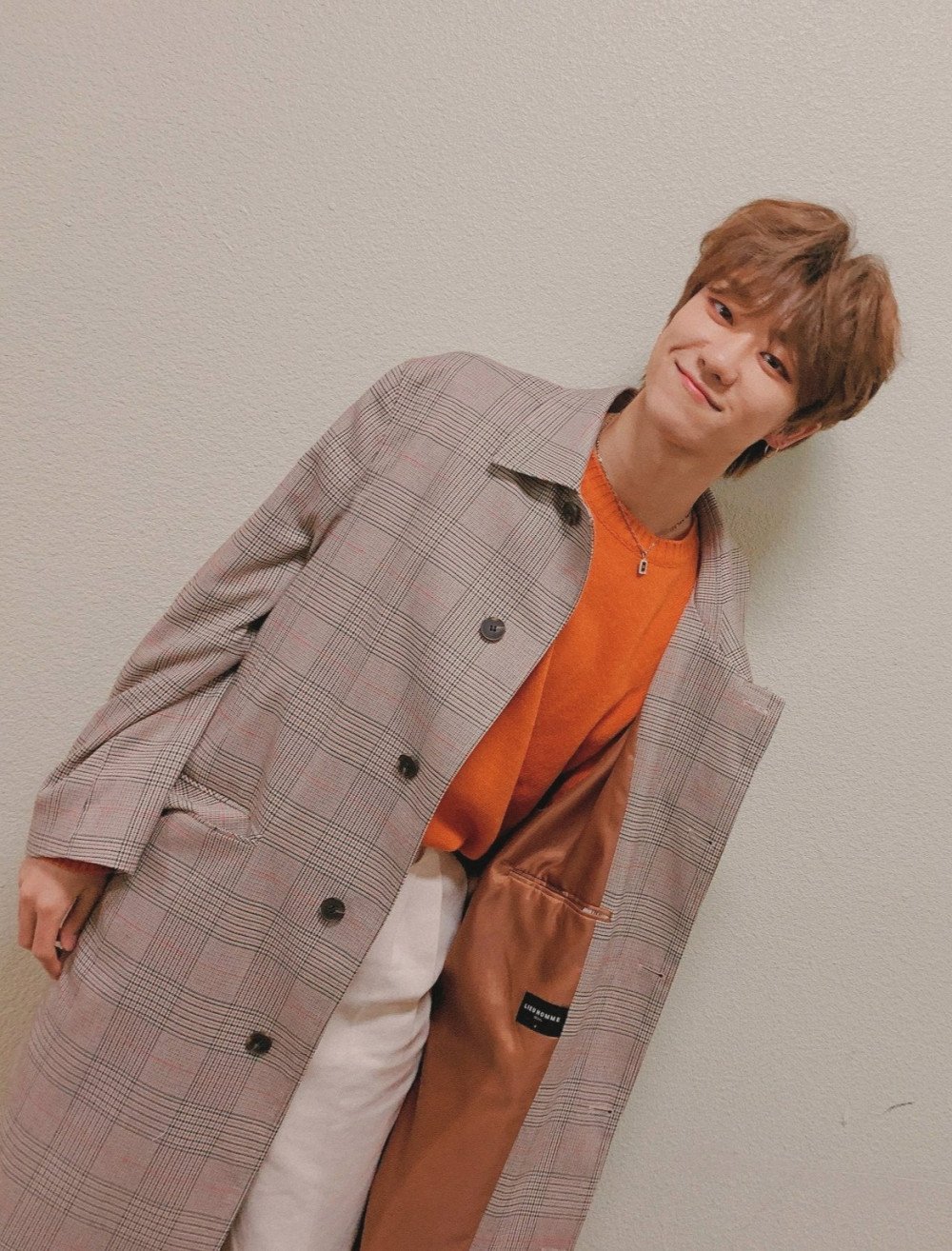 "The8 is one of the members of the K-Pop group SEVENTEEN. He made his debut with SEVENTEEN as one of the lead dancers in 2015 and his solo debut in 2019.
On his social media accounts, The8 can often be seen showcasing his art, but he also has quite a few shots up of his outfits. And with a sense of style like his, we can definitely see why he's so eager to show off those outfit shots. He's constantly pairing together pieces in a really surprising way and is a great source of fashion inspiration for anyone who wants to stand out."

2) Red Velvet's Joy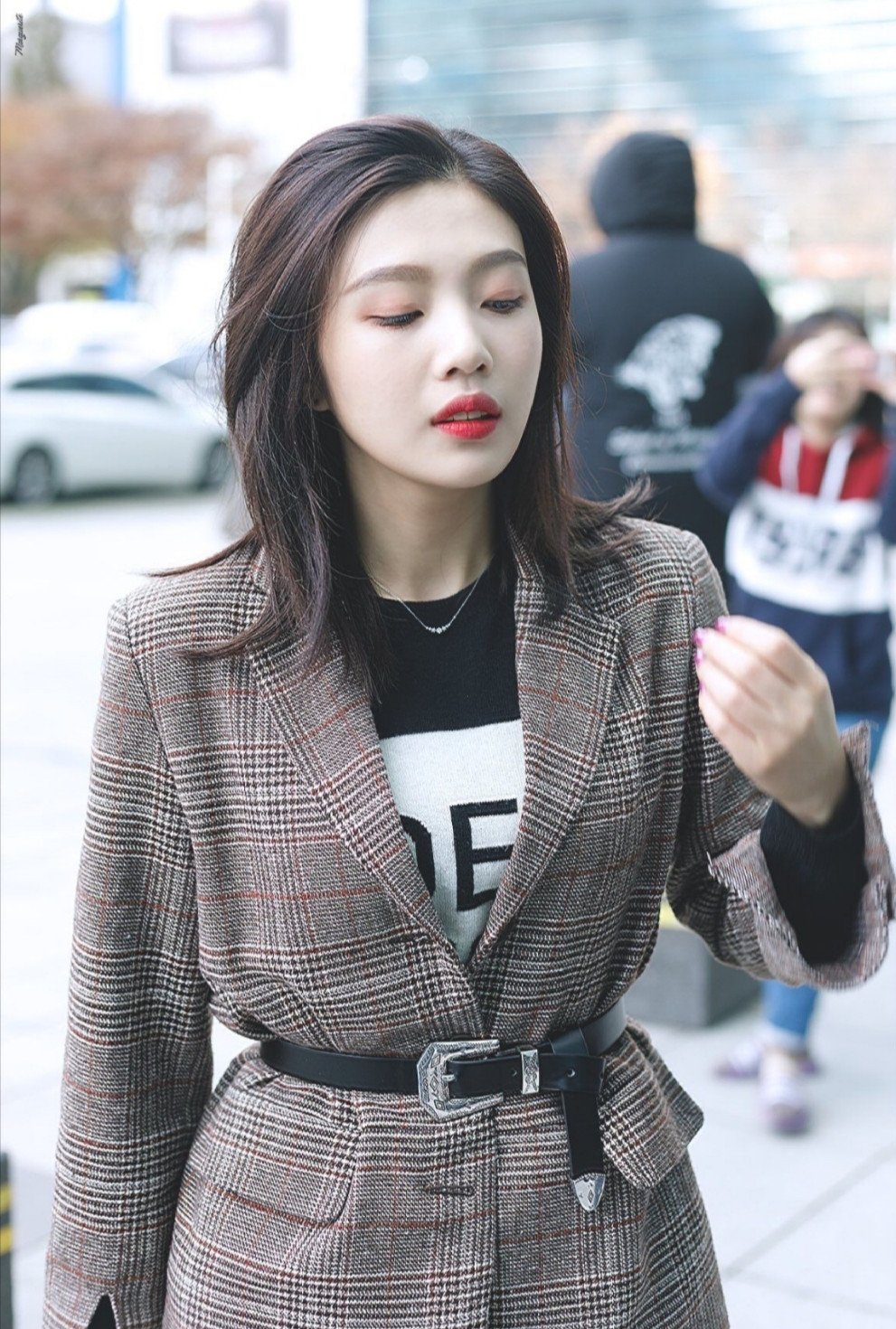 "Joy is one of the members of Red Velvet. She made her debut with the rest of the K-Pop group back in 2014. Along with being one of the vocalists in this K-Pop group, she's also appeared in a few K-Dramas and proved that she's more than just a singer.
Along with being a singer and actress, Joy has proven herself to be a total fashion icon. When it comes to outfits, Joy does it all. Her sense of style isn't bound to just a single trend, she varies between wearing really simple, classic outfits and wearing the most edgy and trendy street style-inspired pieces, right off the runway."
3) Apink's Son Na-Eun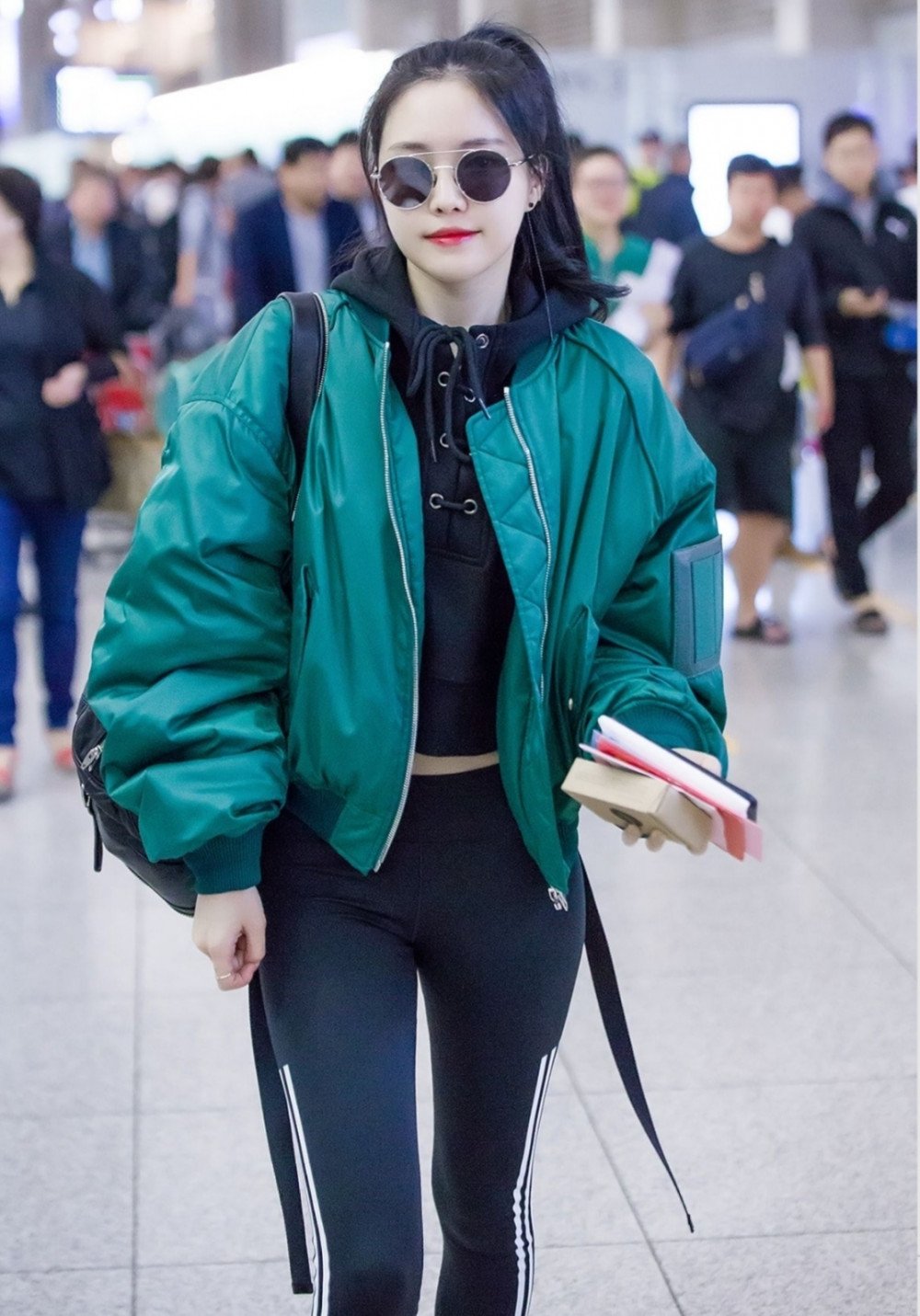 "Son Na-eun is a member of the K-Pop girl group Apink. She made her debut in Apink in 2011 and has been a growing star in the world of K-Pop since then. Between Apink's catchy songs and members like Son Na-eun having such a unique sense of style, it's not hard to see why.
Son Na-eun has a really unique sense of style. Her outfits often blend really timeless, classic pieces with more sporty and street style-inspired pieces for some really unique looks that definitely make this singer stand out."

4) BTS's V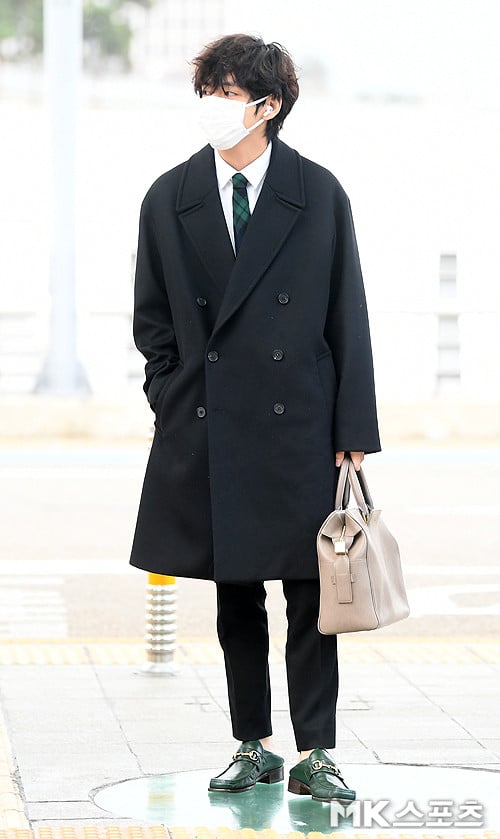 "BTS is everywhere these days. It seems like no one can resist the appeal of this catchy K-Pop group. Even Halsey did a song with them! Their music is great and each member of the group has their own super unique and cool sense of style, but when it comes to fashionable members of BTS, no one can beat V.
V is constantly turning heads with his hair colors, but there's something else about his sense of style that fans have noticed: he loves Gucci. Even though most of us can't afford the same designer-filled wardrobe that K-Pop idols like V can, that doesn't mean that his head-to-toe Gucci outfits can't give us some style inspiration."
5) Big Bang's G-Dragon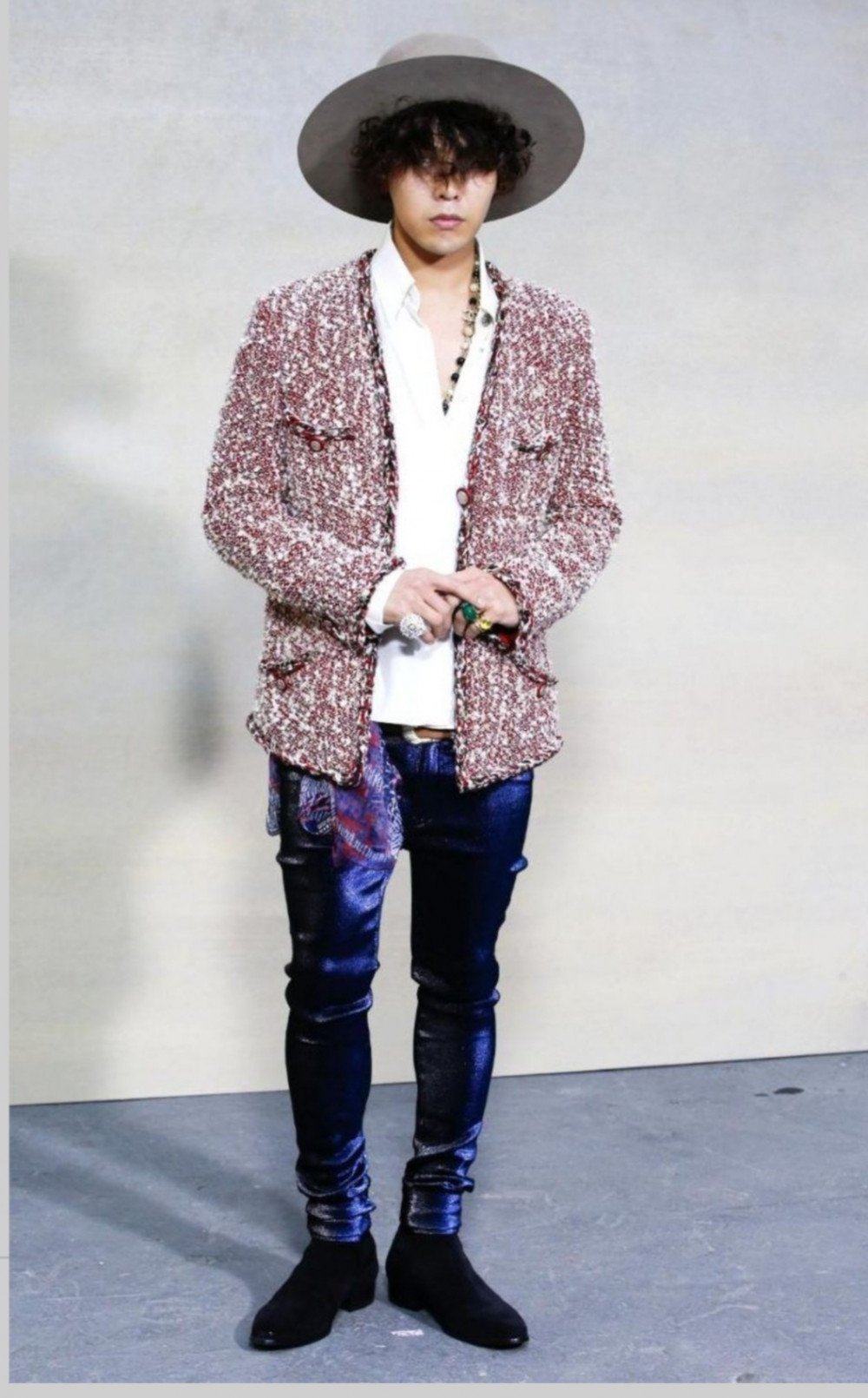 "G-Dragon is a rapper and the leader of the K-Pop hip-hop group Big Bang. He made his debut with this group in 2006 and they've become one of the biggest K-Pop groups since then because of their catchy songs.
Along with their music, Big Bang has become popular for the members' impressive sense of style. G-Dragon is known for being a total fashion icon in the world of K-Pop and, in 2013, he even partnered with designer brand Ambush for an apparel and accessory collaboration. His style is edgy and heavily inspired by street style in a way that sets him apart from other K-Pop idols."

6) Sunmi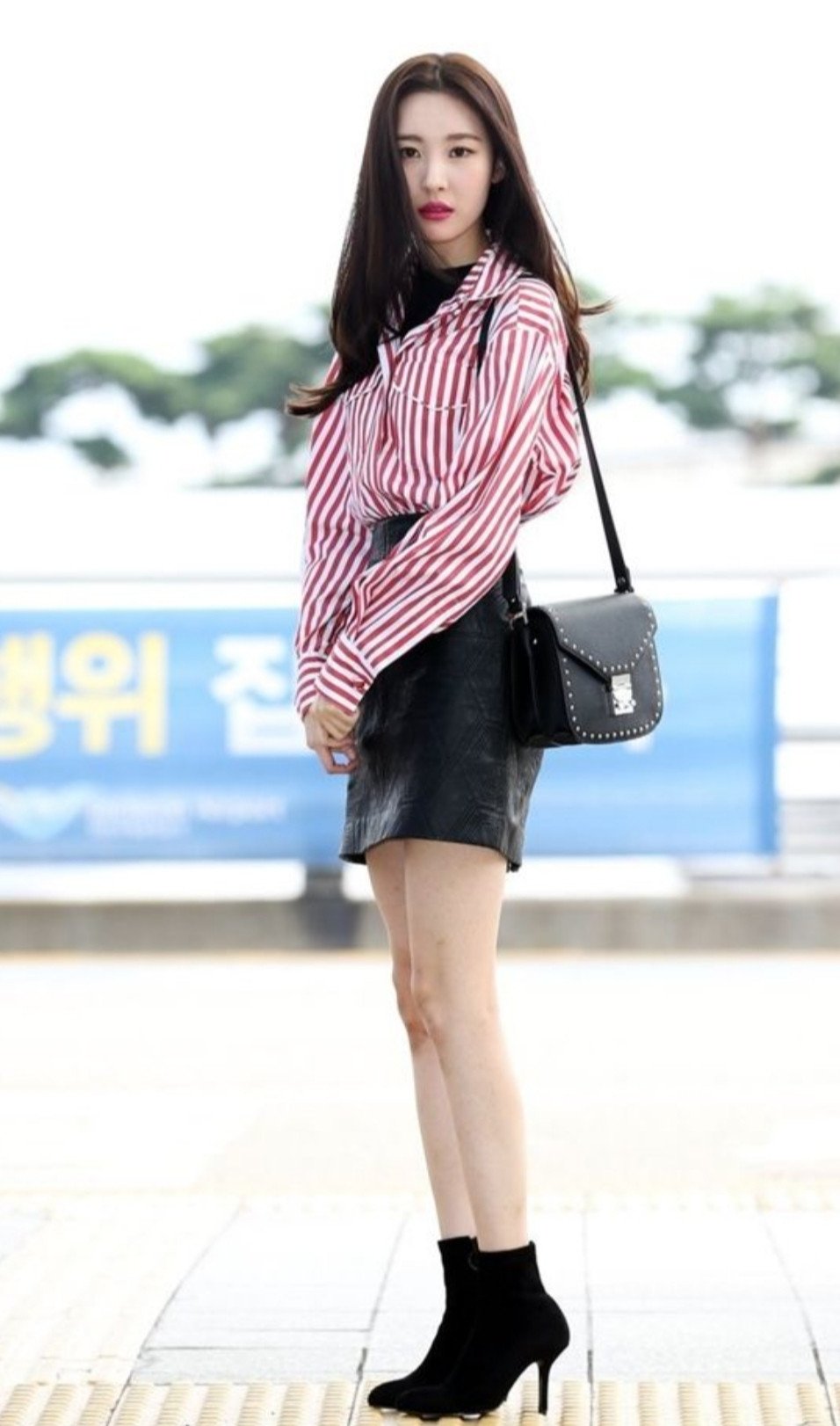 "Sunmi made her debut in the world of K-Pop back in 2007 as a member of Wonder Girls. In 2010, she left the group in order to pursue a solo career and has made a big name for herself as a K-Pop idol all on her own since then. Along with her music and dance moves, Sunmi has gained a lot of attention for her unique sense of style.
Sunmi's style consists of all things trendy. From oversized jackets to high-waisted jeans and chunky sneakers, Sunmi knows how to rock all the latest trends in the fashion world. Her style is super trendy, but she combines pieces in a way that is still super unique."
7) Girl's Day's Yura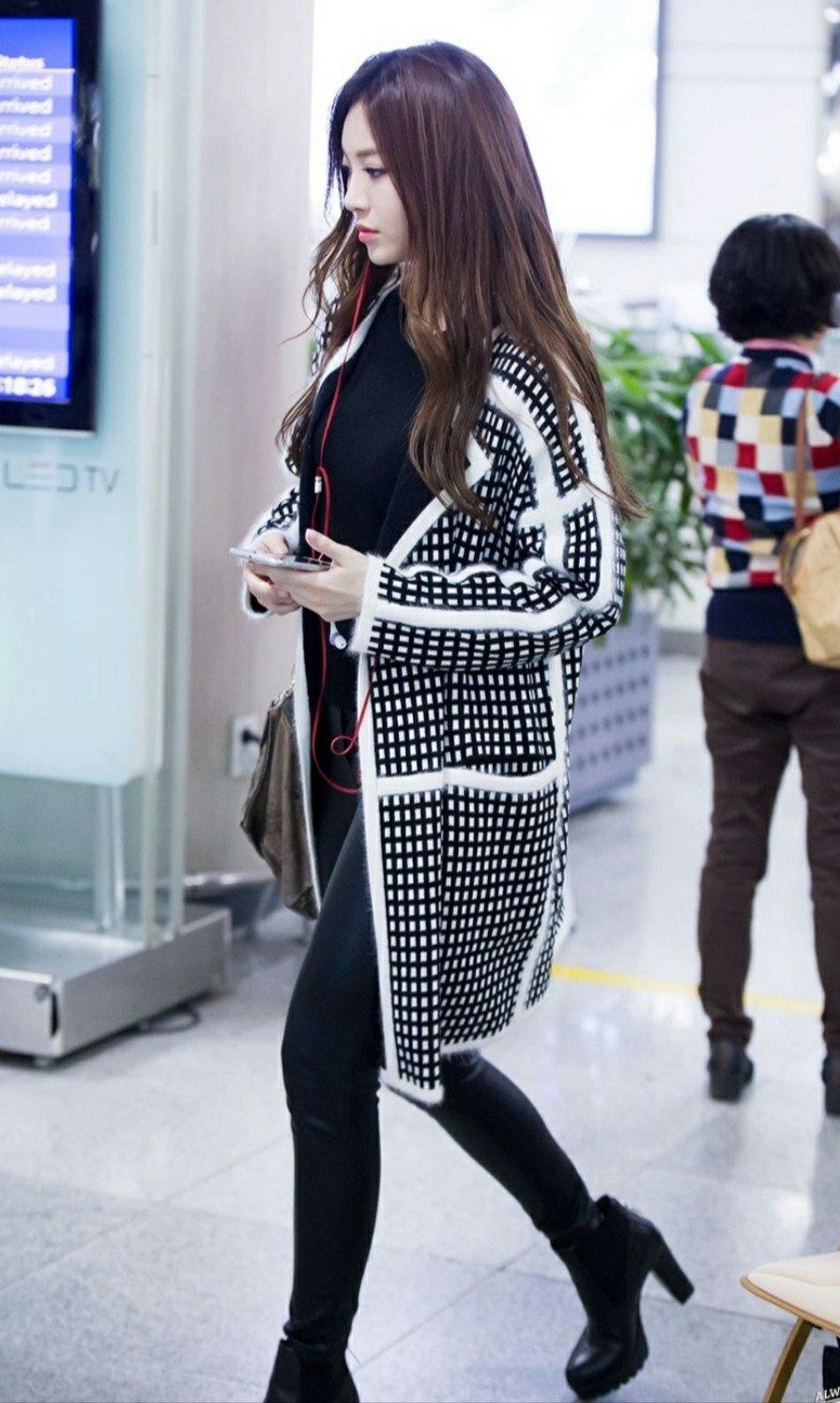 "Yura became a member of the K-Pop group Girl's Day in 2010. She was added as one of two new members that were replacing two older members and this K-Pop idol has taken the music world over with her voice and her sense of style.
Yura's outfits are often more on the simplistic and sophisticated side, especially as compared to a lot of other K-Pop idols whose outfits really draw in the eyes and attention of everyone around them. Still, Yura's outfits are far from boring! For people that like to dress in a classic way that still looks super trendy, Yura's social media accounts are a must-follow for fashion inspiration."
8) BLACKPINK's Jennie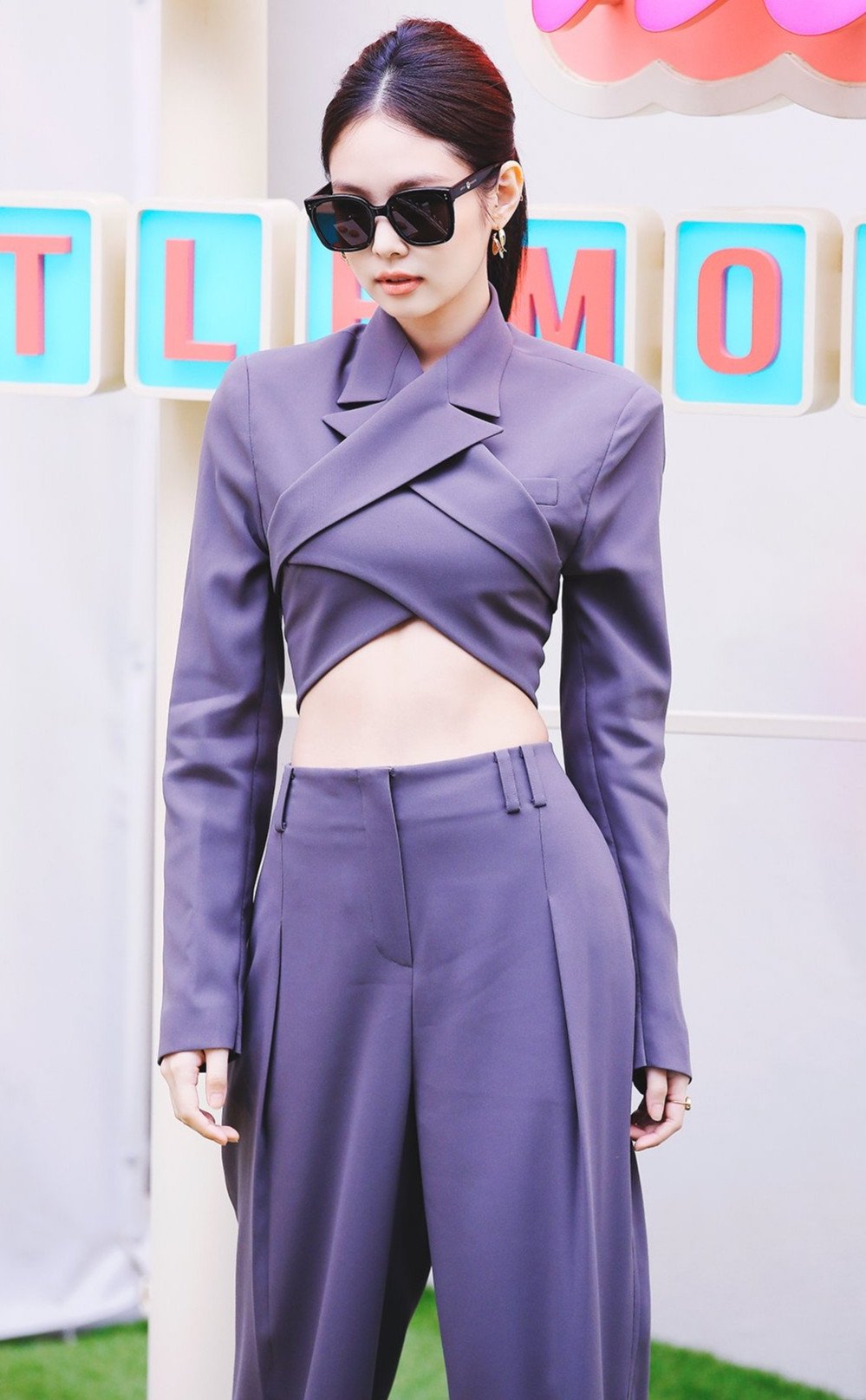 "BLACKPINK is one of the biggest K-Pop groups in the world at the moment. They had a major performance at Coachella in 2019 and even though they've only released a handful of songs so far, this group still has a massive following.
Jennie is the main rapper in BLACKPINK and her style is definitely heavily influenced by street style and the world of hip-hop, but with a super classical touch. Jennie's style is totally inspirational for anyone that loves fashion and it's not hard to see why Chanel chose her as a brand ambassador."
9) SEVENTEEN's MinGyu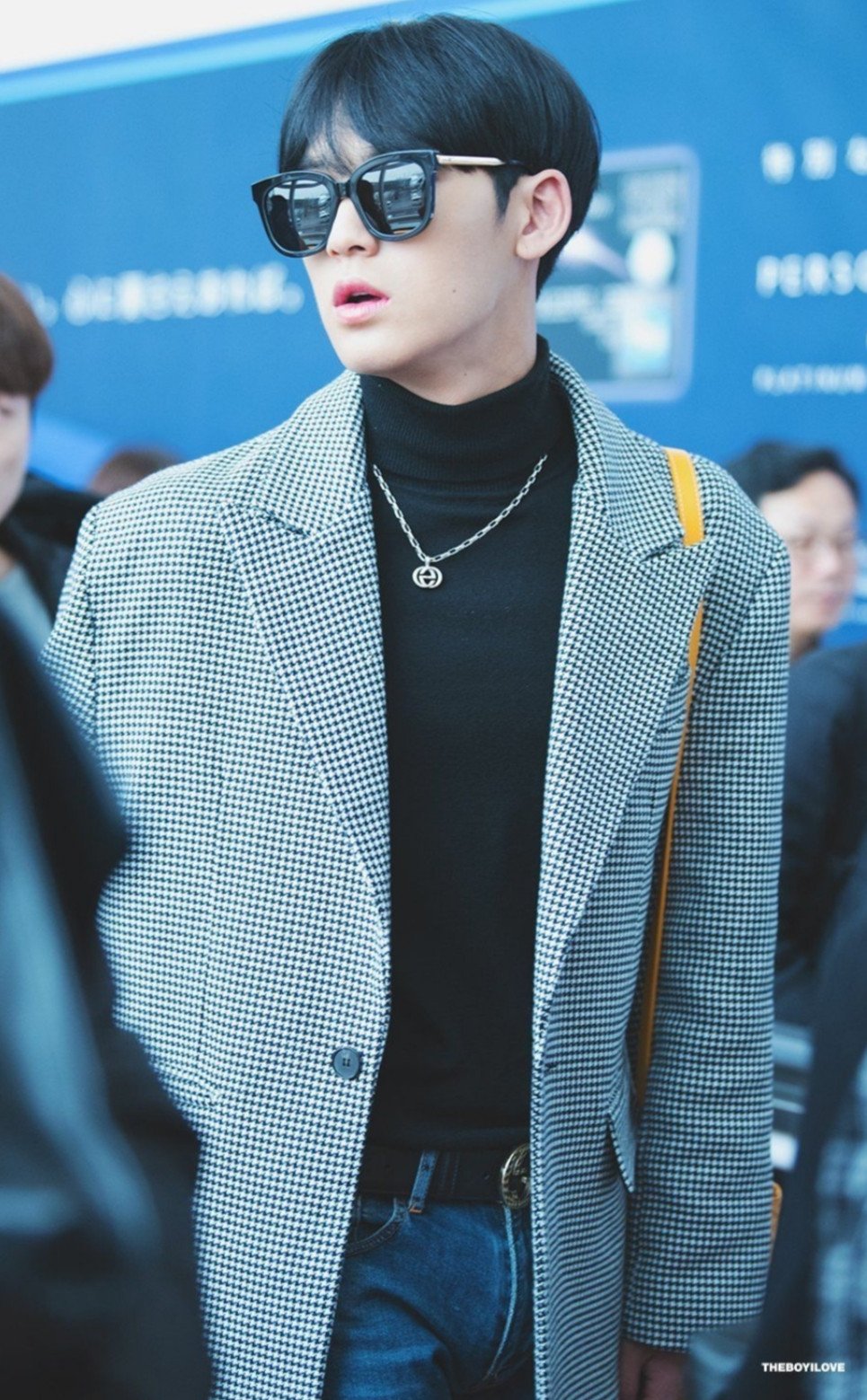 "MinGyu is the lead rapper and visual of the group SEVENTEEN. Each member of a K-Pop group has a different role and that can often be seen in the way they dress and their public image. Being the visual of the group means that MinGyu definitely always has to have his outfits just right and any fan of SEVENTEEN will know that he definitely does.
MinGyu's style is typically really polished and sophisticated. Although his clothes are still trendy, he definitely has more of a timeless style than some other K-Pop idols. For people that like clothes that are a little more toned down but still totally on point, MinGyu is someone to follow."
10) HyunA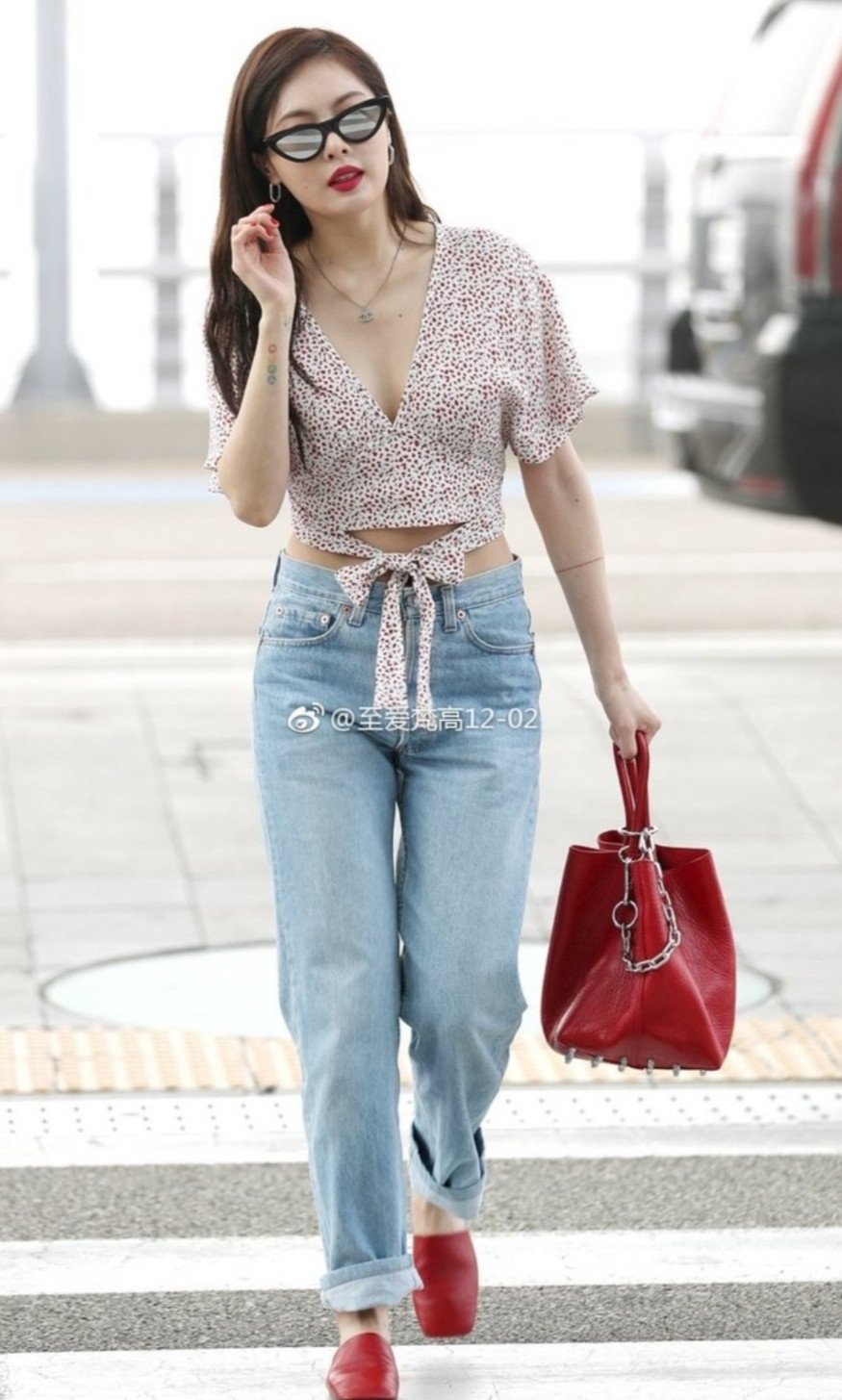 "HyunA made her debut in 2007 as part of the K-Pop group Wonder Girls. Today, she's a solo artist who works as a singer-songwriter, rapper, and model and has continued to be a massive star in the world of K-Pop, even after her departure from Wonder Girls.
Along with her music, HyunA is always showing us she really knows how to dress. Along with just being super trendy, HyunA is constantly putting together outfits with really surprising elements that somehow totally work and set her apart from everyone else on social media."

( Source : https://www.thetalko.com/k-pop... )