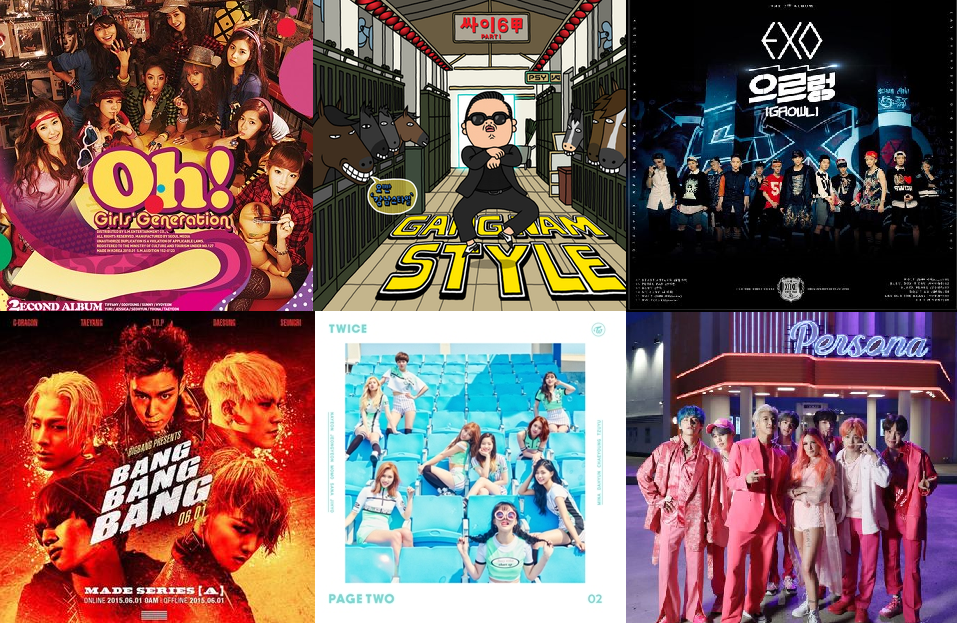 Korean news outlet Munhwa Ilbo releases the list of Top 10 Songs of the Decade on December 11.
Munhwa Ilbo's Pop Culture Team selected the best artists and songs from 2010-2019, focused and based on major domestic awards and Gaon Charts at the end of the year.
Picking 10 songs of 10 years was not easy. There was nothing to throw away. We managed to estimate the best of the best. Now K-Pop is dreaming of another leap for a new decade.
Here are the Top 10 Songs of the Decade:

1. SNSD - Oh (2010)
2. IU - Good Day (2010)
3. PSY - Gangnam Style (2012)
4. Cho Yong Pil - Bounce (2013)
5. EXO - Growl (2013)
6. Big Bang - Bang Bang Bang (2015)
7. TWICE - Cheer Up (2016)
8. BTS - DNA (2017)
9. iKON - Love Scenario (2018)
10. BTS - Boy with Luv (2019)