TWICE was spotted yesterday at Incheon Airport as they depart for Los Angeles, California to start the North America leg of their World Tour. All the members looked more relaxed than usual and seems to be in a good mood.
One particular video released by the press, however, caught everyone's attention and immediately went viral as an airport staff was literally wowed by Tzuyu's amazing visuals.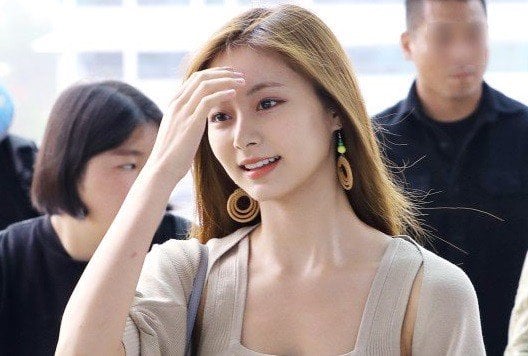 This incident wasn't the first time because a similar situation happened during an awards ceremony when a photographer seemed to have forgotten his job and basked in the incredible beauty in front of him.
Some fans who have also seen Tzuyu for the first time in person also attest that photos and videos don't do her visuals justice.
Non-celebrities who have seen the Taiwanese beauty aren't the only ones who appreciated her visuals as popular personalities have nothing but praises for her as well.
Hong Seok Cheon said that in his opinion, Tzuyu is the most beautiful idol in Kpop today while Lee Hyori, once dubbed as the Queen of Kpop, said that she's interested in some of the idols in this generation particularly Tzuyu and further explained that she had her eyes on her for a while.

Even current Kpop idols like Gugudan's Sejeong couldn't hide her admiration during Idol Star Athletics Championships when they competed against each other in an archery match.
Just goes to show that Tzuyu is indeed a top-tier visual in this generation of Kpop idols.