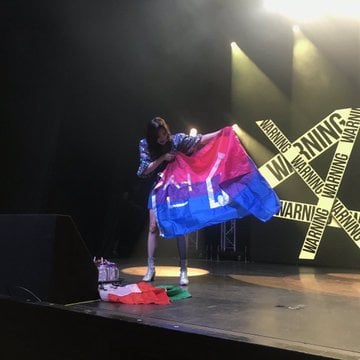 UPDATE 5 JUNE: Sunmi has since stated she is an 'LGBT Queen' on Twitter, and was showing her support for her many fans.
Footage from the recent leg of Sunmi's world tour 'Warning' in Amsterdam has started to circulate on Twitter. In the video, Sunmi remarks there are many sides to her,
"quirky (dorky?) ... and LGBT." resulting in loud cheers and excitement from the audience.
sunmi came out today 🏳️‍🌈 pic.twitter.com/qME4XMAzYi

— nio loves yves (@yvesiren) June 4, 2019
Such a statement is extremely courageous for Sunmi to make and comes during Pride month.
Update:Further comments are suggesting Sunmi was merely stating her support for the community.
There is no official statement as of yet from her agency.