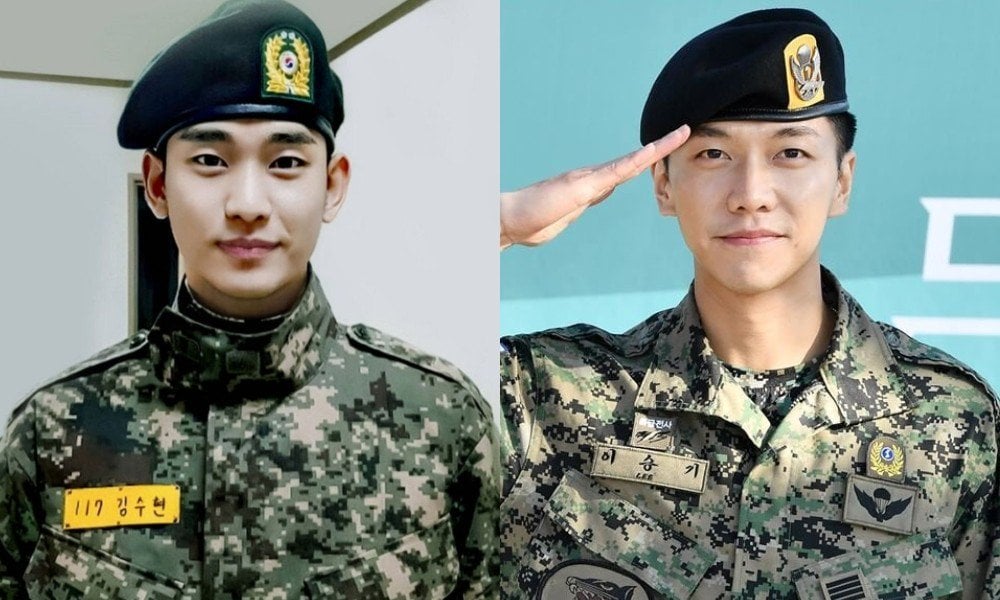 Netizens have nicknamed actor Kim Soo Hyun "the second Lee Seung Gi" for an unexpected reason.
The nickname began after recent photos of Kim Soo Hyun in his military uniform started to circulate their way through Korean online communities. Many reacted in awe that the actor was still in the middle of his military service, agreeing that it feels like he is living a "never-ending" military life - similar to how fans felt during Lee Seung Gi's absence.


"Kim Soo Hyun finished [his movie] 'Real' and went straight into the military, didn't he? Wasn't 'Real' from 2016?," one netizen remarked, with another adding, "He still hasn't returned?"
"It really feels like it's been five years," another commented. "Come back quickly. I miss you."
Meanwhile, Kim Soo Hyun enlisted in the military back on October 23, 2017, where he began training for active duty. The actor is set to be discharged on July 1 of this year.