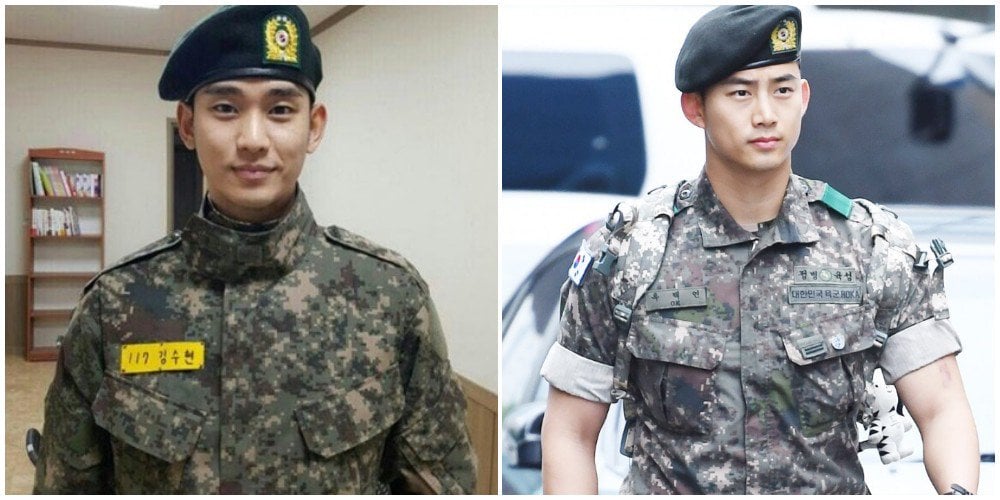 Actor Kim Soo Hyun and 2PM's Taecyeon have received early promotions in the military.
According to Herald Pop's exclusive report on March 4, the two stars have been promoted to sergeants earlier than scheduled due to their outstanding performance.
Out of all those in service, only the top 10% of soldiers are eligible for early promotions. Early promotions will not have any influence on a solider's serving term.

Back in September 2017, Taecyeon gave up his U.S. green card to serve in the Korean military. He is scheduled to get discharged on May 16. Meanwhile, Kim Soo Hyun enlisted in October 2017 as an active duty soldier. He is scheduled to get discharged on July 1.