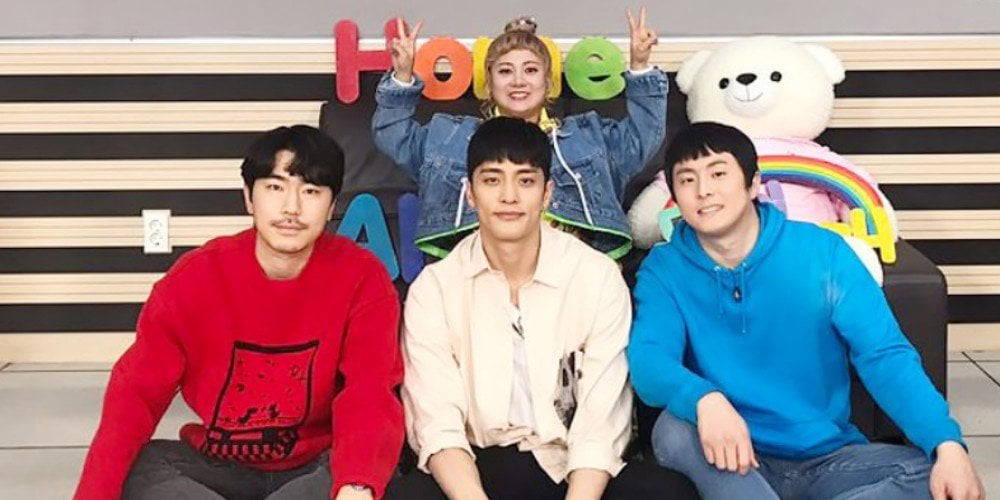 The members of MBC's 'I Live Alone' gathered for the first time since Han Hye Jin and Jun Hyun Moo's breakup.
Both Han Hye Jin and Jun Hyun Moo announced that they're taking a break from the show following their breakup news.
On the March 15 episode, the show started with only Park Na Rae and Kian84. The two jokingly said, "Did 20 years pass or something? Everyone is gone and it's just the two of us."
Another member Sung Hoon then entered the studio, and shared, "I'm busy with my drama schedule but I asked for understanding because I felt like a more urgent matter has taken place." And added, "It's my first time running into a situation like this. Are there like prohibited words? Am I allowed to say their names?"
To this, Park Na Rae commented, "You know dating and breakups happen."
In the midst of the conversation, member Lee Si Eon, who was temporarily out for movie filming, appeared for the first time in 4 weeks. He said, "People think I was put back in due to an emergency but I was already scheduled to return today."

Park Na Rae then shared Jun Hyun Moo and Han Hye Jin have reached out to her following their breakup news. She shared, "Member Dalshim and Jun hwaejangnim have reached out to me and apologized, saying they feel like they put a big load on me."
Meanwhile, it's not yet confirmed if Jun Hyun Moo and Han Hye Jin's break from the show will be temporary or permanent.