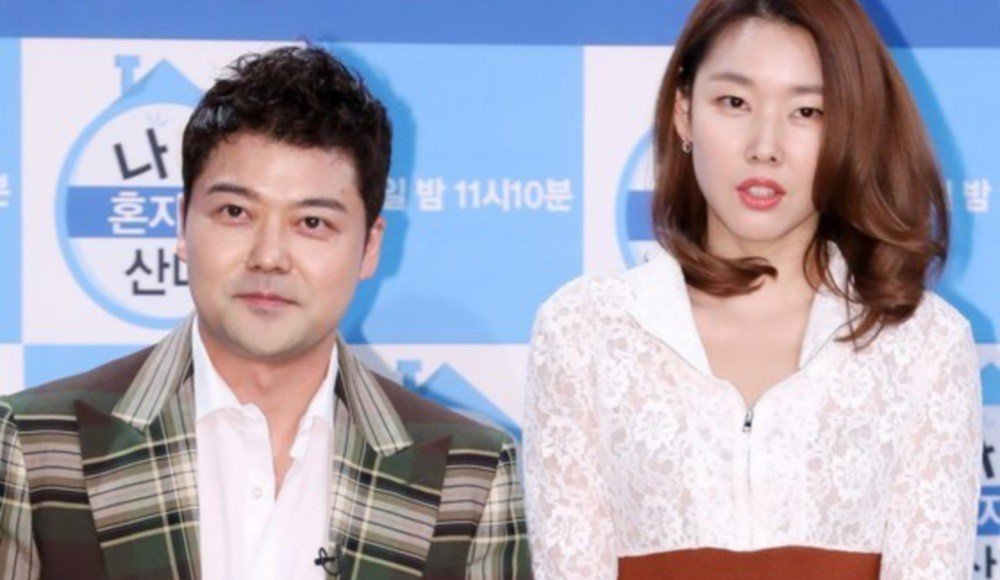 Jun Hyun Moo and Han Hye Jin's labels have confirmed the couple's breakup.

On March 6, both celebrities' agencies confirmed reports they've gone their separate ways. Jun Hyun Moo's label SM C&C stated, "Jun Hyun Moo and Han Hye Jin have recently returned to being colleagues. It's quite a personal matter, but as they've received so much love, it seemed right to announce the news before it gets revealed through other sources." SM C&C also stated Jun Hyun Moo would be taking a short break from MBC's 'I Live Alone' after the March 8th broadcast as both he and Han Hye Jin are panelists on the reality show.

Han Hye Jin's label released a statement announcing the breakup and her hiatus from 'I Live Alone' as well.

Jun Hyun Moo and Han Hye Jin went public with their relationship in February of 2018.