Earlier this month, it was reported that six male trainees sued their label's CEO for sexual assault.
Netizens suspect that the group in question is ATEEN, who have not yet debuted in South Korea, fromDS&A Entertainment.
According to a lawsuit filed at the Seoul Central Police District on January 18th, a group of ten trainees had been promoting in Japan. Out of these ten, six were sexually assaulted by their female CEO and the wife of a chairman at a sushi restaurant in Tokyo, Japan. They claim that the two women groped them, feeling them up. Some of the trainees are said to have participated in Produce 101 Season 2
ATEEN is a group with ten trainees and has been promoting in Japan, prior to their scheduled future debut in South Korea. Some of their members participated in Produce 101 Season 2. The entertainment company they are under, DS&A Entertainment, has a female CEO.


Five days ago, this was posted onto the ATEEN official Instagram account:
https://www.instagram.com/p/Bt...
The caption translates to "We hope that justice will be implemented. Please help us."
Their Instagram bio has also been changed to say "We'll Be Back".
Translations of their heartbreaking testimonies have been translated and posted on various social media websites, like Twitter and Instagram.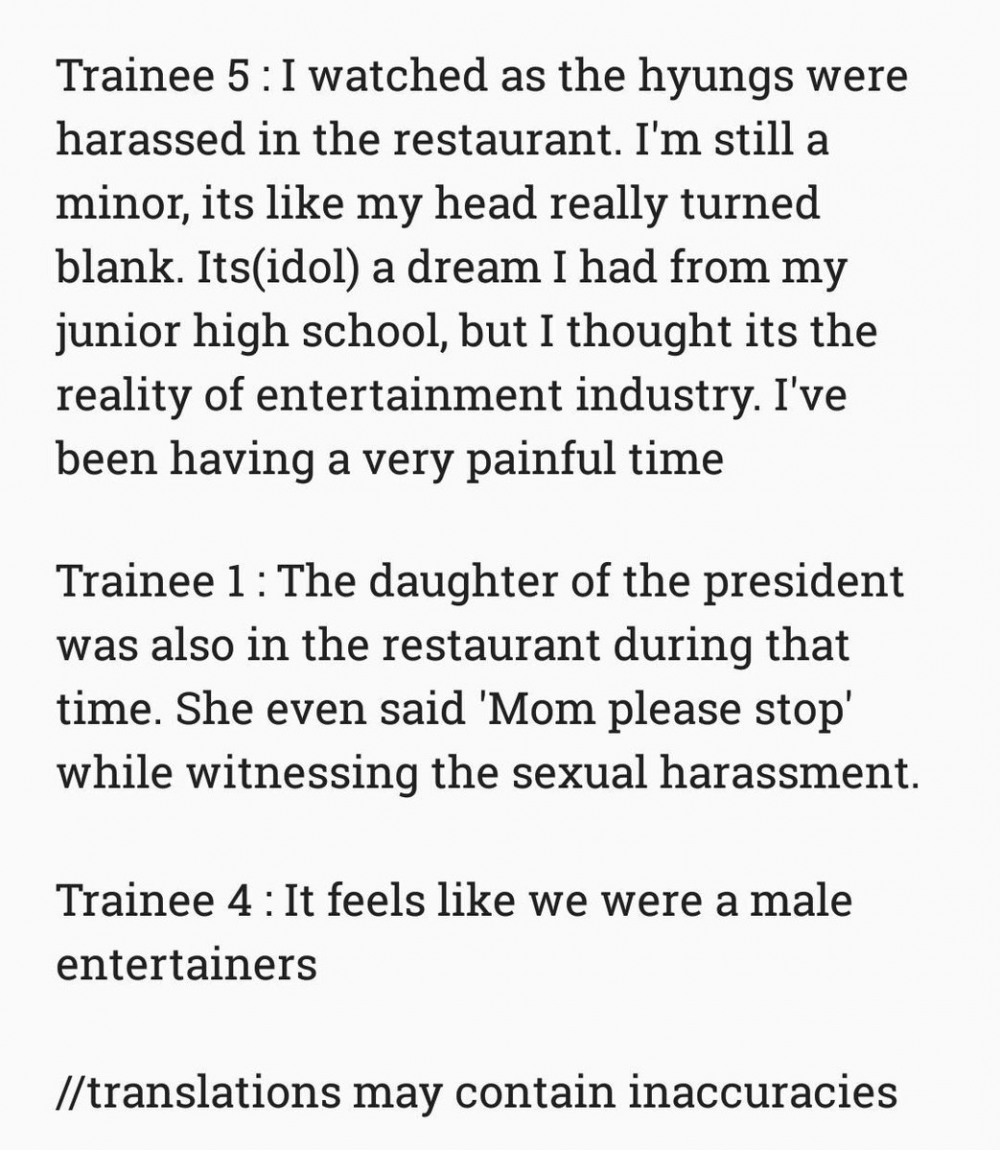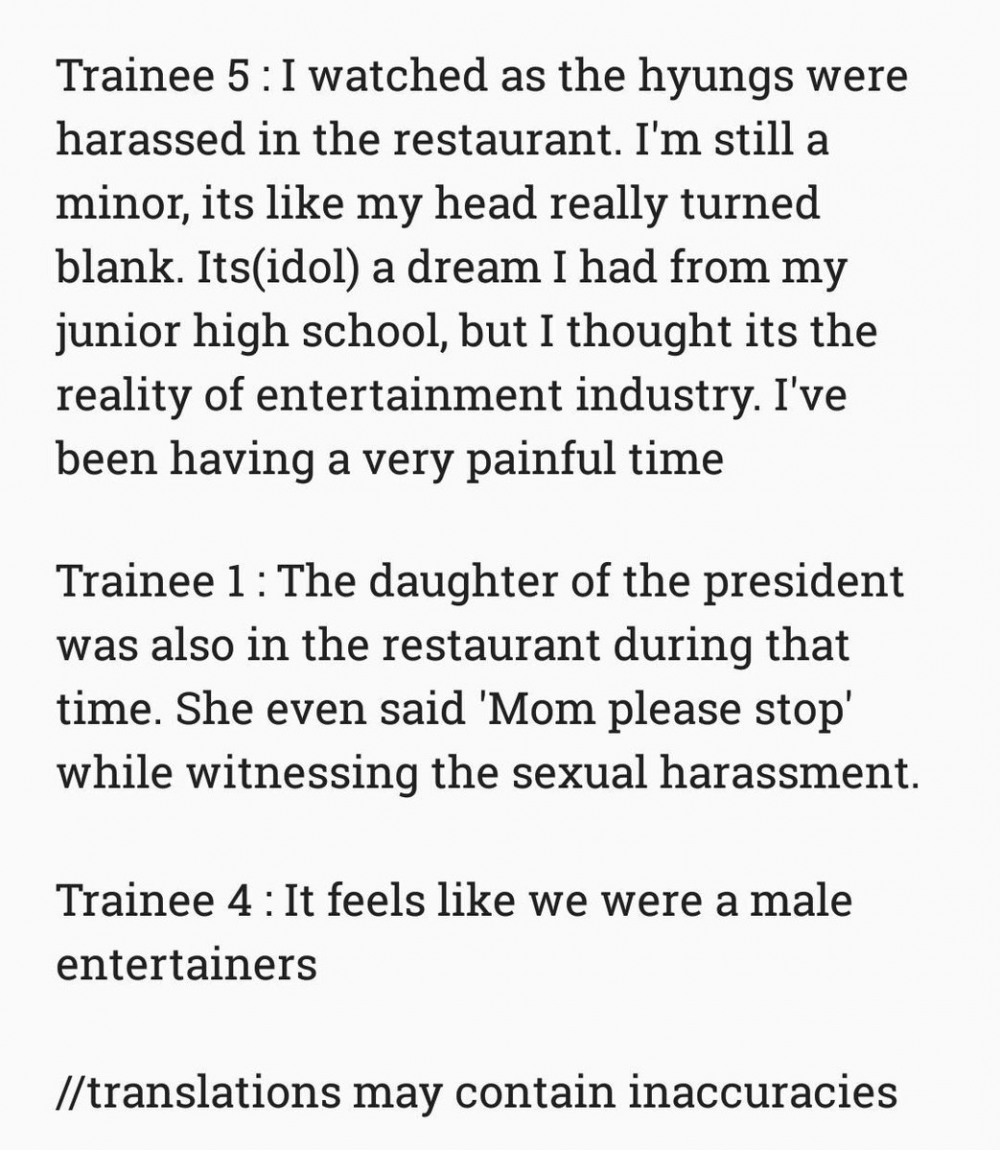 Online, people have been trending the hashtags "#justiceforateen" and "#wesupportyouateen" to show their support. However, nothing is truly known, all just educated speculations.
The boys assaulted are currently receiving therapy for their trauma.