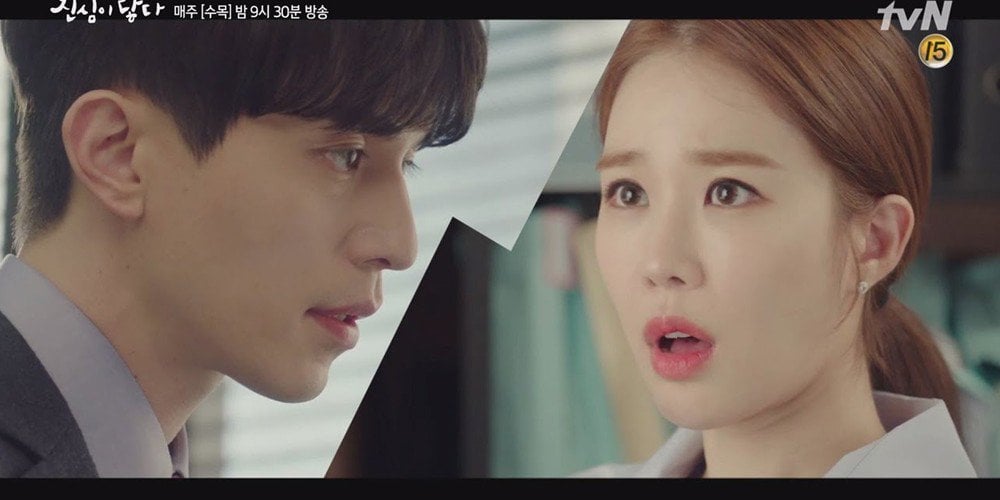 The highly anticipated romantic comedy drama reuniting the Lee Dong Wook-Yoo In Na Couple of 'Goblin', tvN's 'Touch Your Heart' premiered back on February 6 at 9:30 PM KST!
Immediately from the start, 'Touch Your Heart's main couple Kwon Jung Rok (Lee Dong Wook) and Oh Jin Shim (Yoo In Na) showcased a fiery chemistry, arguing with each other back and forth as soon as Oh Jin Shim showed up to work as a fake secretary for Kwon Jung Rok's Always Law Firm.
According to Nielsen Korea, episode 1 of 'Touch Your Heart' recorded an average viewership rating of 4.7%, combining viewership via cable television, IPTV, satellite television, etc. The highest rating episode 1 recorded throughout its broadcast on February 6 was 6.0%, alongside an average rating of 3.4% for tvN's target audiences - males and females between ages 20 - 49.
In comparison, the final episode of the previous Wed-Thurs drama to air in the same timeslot on tvN ('Boyfriend') recorded an average viewership rating of 8.678%. Did you catch the premiere of 'Touch Your Heart'?