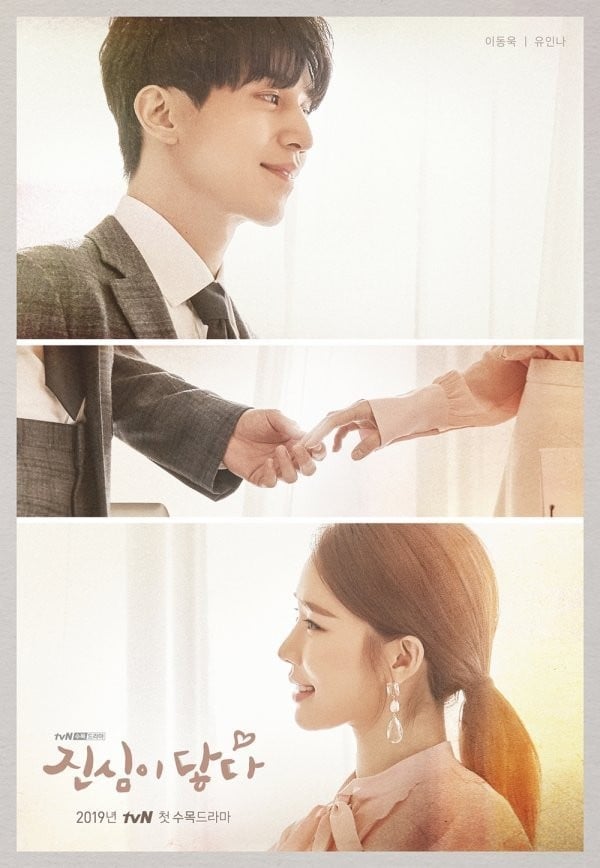 tvN's first Wednesday-Thursday drama of 2019, 'Touch Your Heart', revealed its teaser poster.
The teaser that fits in with the Christmas Eve atmosphere shows Lee Dong Wook and Yoo In Na staring at each other, and the slight touch of their fingertips, making hearts flutter once again. Lee Dong Wook's sculpture-like side profile and sweet stare along with Yoo In Na's beautiful smile melted hearts.
The use of sepia colors in the poster conveyed warm feelings, bringing excitement for the upcoming drama. 'Touch Your Heart' will air after 'Boyfriend' in 2019.