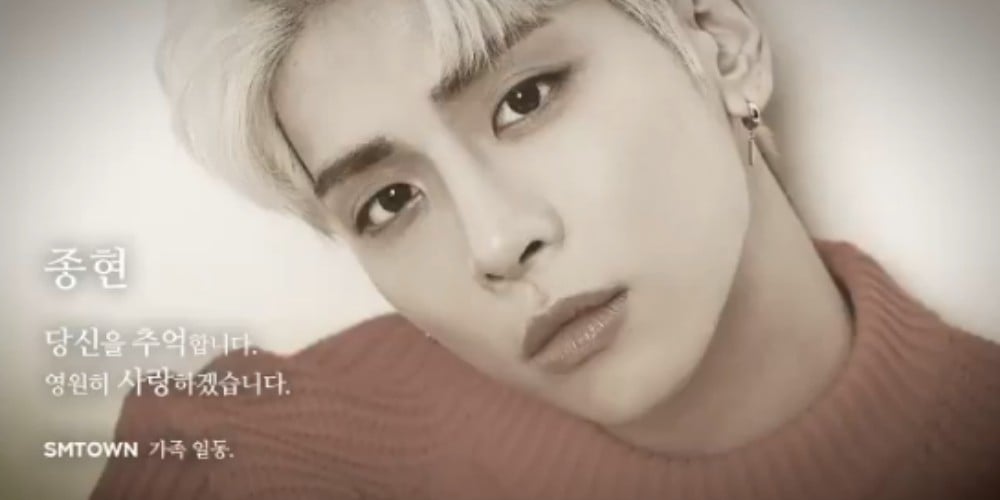 SM Entertainment paid tribute to the late SHINee member Jonghyun.
On Jonghyun's first death anniversary, SM Entertainment dedicated a video for the late artist. In the nearly 1 minute clip, precious memories of Jonghyun are put together into one. The message at the end states, "Jonghyun, we are remembering you. We will love you forever. SMTOWN family."
The lead vocalist of SHINee passed away on December 18, 2017.