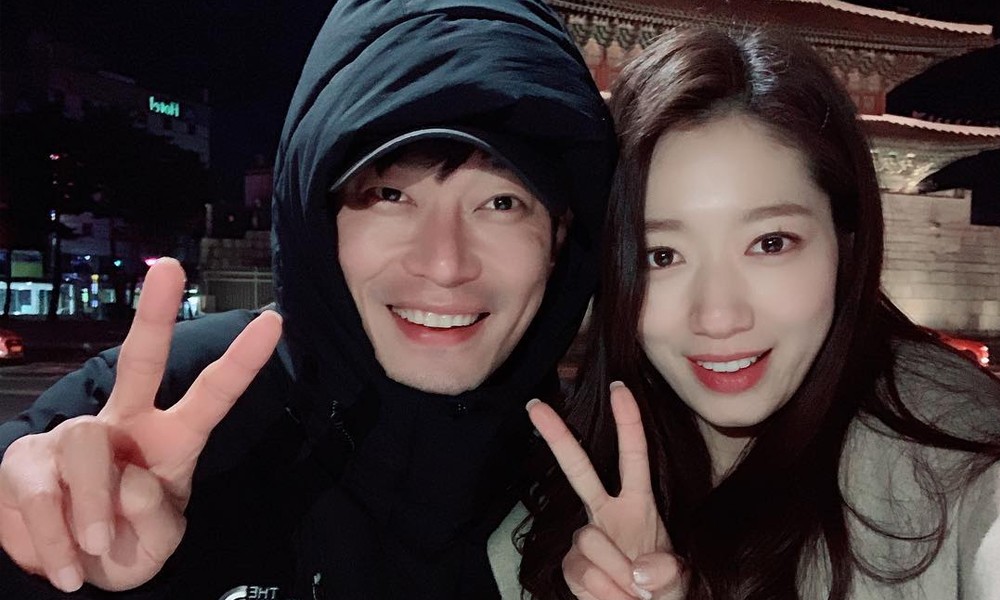 'Memories of the Alhambra' actress Park Shin Hye has officially finished taping the drama.

On December 30, the actress shared the news with fans through her personal Instagram account, writing: "Yesterday was the last day of filming for 'Memories of the Alhambra,' and CEO Cha has surprised me with a visit!"

In the image, it is revealed that the 'CEO Cha' that she is referring to is none other than second male lead Park Hoon, who played IT company CEO Cha Hyeong Suk for the drama. Both actors show their closeness in the selfie, throwing up 'v'-signs for the camera.
Meanwhile, 'Memories of the Alhambra', starring Hyun Bin, Park Shin Hye, and Park Hoon, began airing on both Netflix and tvN on December 1.
Check out Park Shin Hye's Instagram post below!