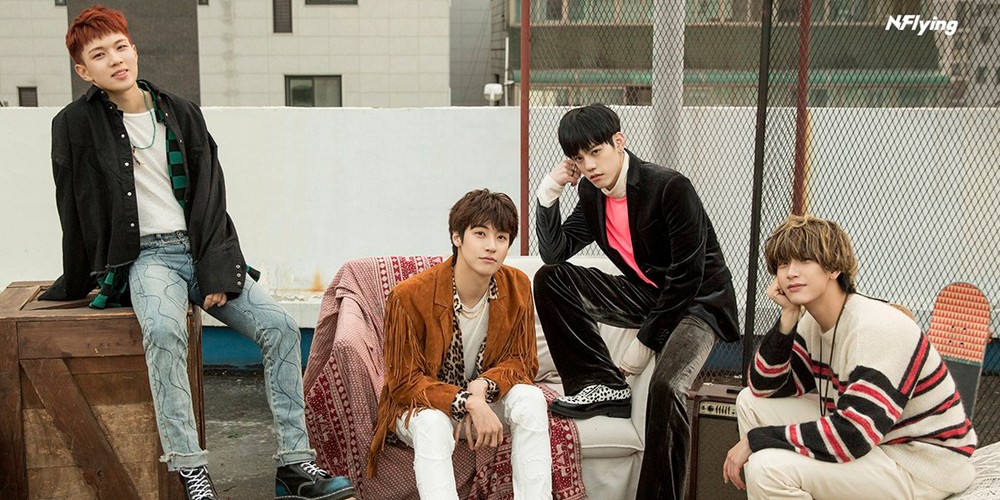 N.Flying have gathered on the rooftop as a 4-member group to greet the new year, after bassist Kwangmin's departure from the group.
The remaining members Seunghyub, Cha Hun, Jaehyun, and Yoo Hwe Seung will be continuing their 'Fly High Project' with their 2nd single, "Rooftop Room". In their latest 'Rooftop' version teaser photos, the members seem positive and reminiscent as the day turns to dusk, then dark.
You can listen to "Rooftop Room", self-composed by N.Flying's leader Seunghyub, in full on January 2 at 6 PM KST.