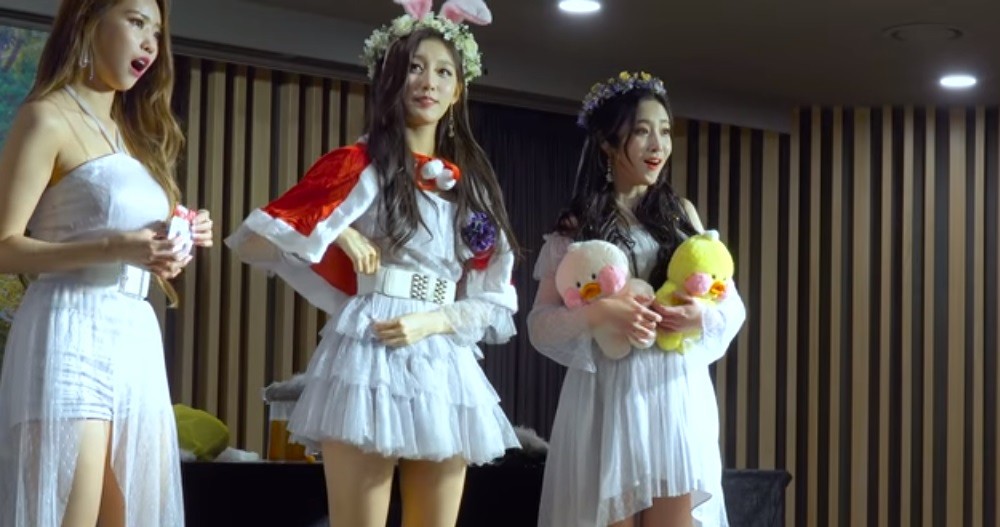 A fan was caught telling Lovelyz' Mijoo to lift up her legs during a fansign.
On December 14th, Lovelyz held a fansign event for their 5th mini album 'Santuary'. In a fantaken video from the scene, a male voice is heard shouting out the words "Mijoo, lift up your legs" several times, two of which can be heard distinctly at time stamps 17:35 and 17:45 in the video.
After hearing the words, Mijoo abruptly changes her facial expression, and member Jiae also stands still from the shock. In the comments section, another netizen mentions that member Yein had also given 'warning' to the controversial fan by pointing her finger at him.
Regarding the video, netizens left comments such as: "I hate this, why don't they place (the fan) on a permanent blacklist...look at that scene where people don't even know that that was a problematic statement....TTTTT Mijoo, you are going through too much trouble..." "WTH...'lift up your legs'? Shouldn't she file lawsuit" "What the heck is the company even doing? How come they didn't bring the problem to attention??"
What do you think of this incident?