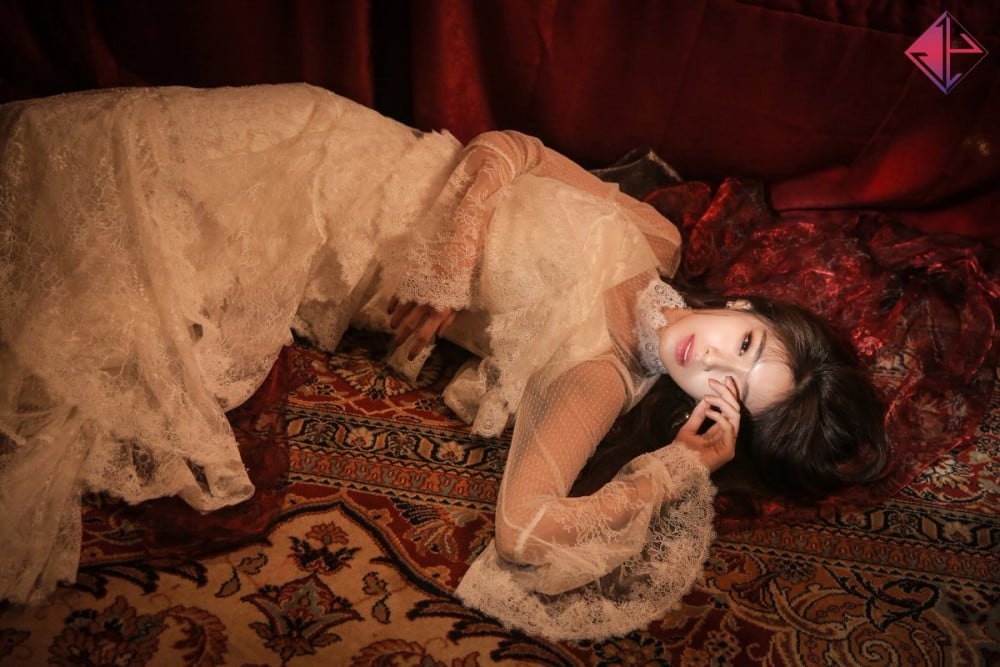 Jiyeon has the perfect look and aura down for a mysterious, fantastical world princess in her next set of solo comeback teaser photos.
For this set of photos, Jiyeon worked under the theme, "love is like a ray of light in the desolate winter". The photos below approach fans with a warmer mood than Jiyeon's previous teasers, where the idol wore a more enticing expression.
Jiyeon's special single "One Day" is set for release on December 22 at 6 PM KST.