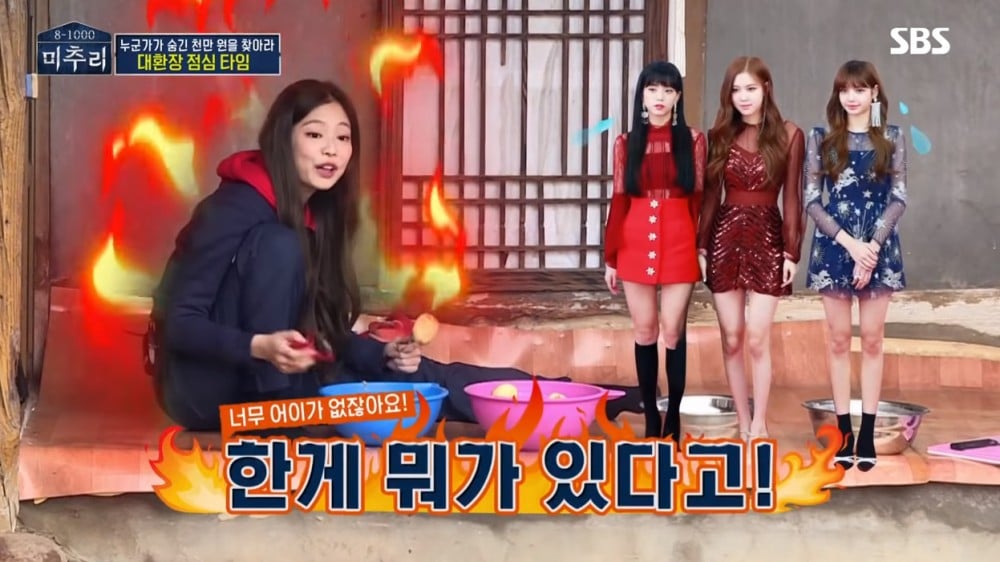 Jennie is keeping the prize all to herself.
On the December 14 airing of SBS' 'Village Survival 8-1000,' Jennie attempted cooking rice in a pot for the first time. During her cooking time, Yoo Jae Suk asked, "Did you tell Jisoo and the other members (about your performance on the show?)"
Jennie replied, "Yes, I boasted about myself saying that I'm a genius." She added, "I told them the things I've analyzed on the show and they told me I should win the money and share it with them. But that's nonsense. They didn't do anything. There's no way." Jennie brought laughter as she added, "Money is a different issue."
Yoo Jae Suk commented, "You could've shared it with them. You amaze me."