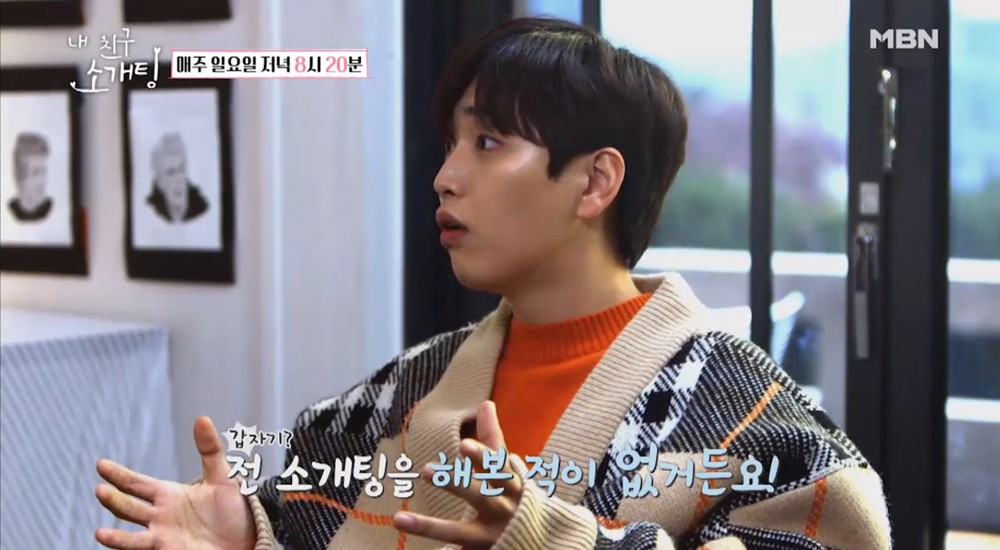 During the December 23 episode of the MBN variety show 'Introducing My Friend,' MC Sandeul of B1A4 made a surprising confession.

On the episode, Sandeul, Park Myung Soo, and Hong Jin Kyung were on the topic of blind dates when the idol admitted that he has never gone on one, surprising the rest of the cast as blind dating is a pretty common practice way of dating among young South Koreans.
"I've never been on a blind date before, so I don't really know how to talk or what to say when on one," he explained. "I really look forward to things like that. It seems like it would be fun."

Hong Jin Kyung, who was particularly surprised by his comment, asked: "You've never been on a blind date since birth?"
"I really never have. I debuted when I was 20, so I have never done anything like blind dates or going on group dates with friends," he responded.

She then asked if he had ever had a girlfriend before, to which the idol replied: "I've had a girlfriend before, but I have never entered a relationship through a blind date."

Meanwhile, MBN's 'Introducing My Friend' airs every Sunday at 8:20 PM KST.