TWICE have already blessed us all with the recent release of their Yes or Yes EP and now it looks like things are about to get even better for fans because the group might just be having another comeback real soon!
(This was Twice's winter commercial for Pocari Sweat las year!)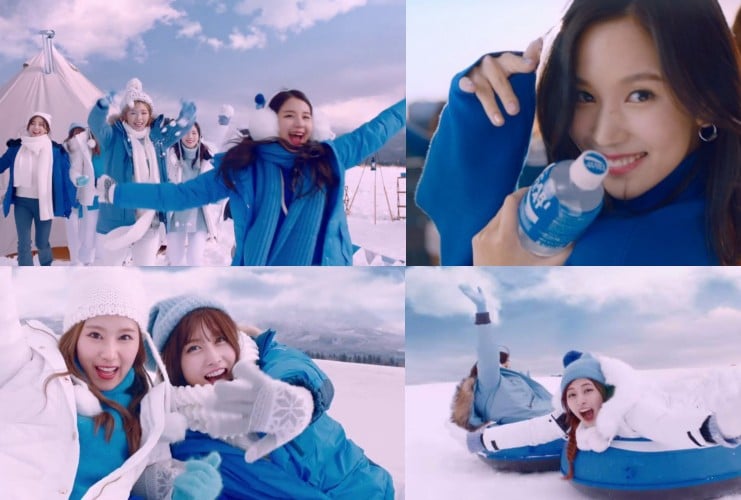 The group was at KBS's Entertainment Weekly to promote their latest EP 'Yes or Yes', and enjoy some delicious food and play around some games.
Twice: -
Nayeon, our spoiler queen: It's a secret!
MC: So you don't know yet?
Twice: -

Nayeon's confession that their winter activities were a secret along with the nervous looks passed between the other members, have convinced many fans that this is actually a big hint that TWICE's next comeback is right around the corner!
Also, the girls were recently seen in Mongolia. Mongolia is very cold place (-15℃) and of course a nice place to record a winter music video + other comeback preparations.
Will the girls have another comeback at the end of the year and do their activity in Mongolia have something to do with this?
What do you think? Let us know in the comment section below.
Stay tuned for updates as more photos/videos of the winter activities of Twice.