Netizens are not happy with Big Bang's Seungri and his latest Instagram post. 
Recently, Big Bang's Seungri was seen creating a post on Instagram asking his fans to vote for model Lee Ah Yun (bottom left corner in the image below) during the final voting round of the '2018 Miss Maxim Contest', writing, "Please cast your vote for #Maxim. If #Lee Ah Yun is able to win #1 I will go on Instagram live for one full hour! #BFF #LeeChoco."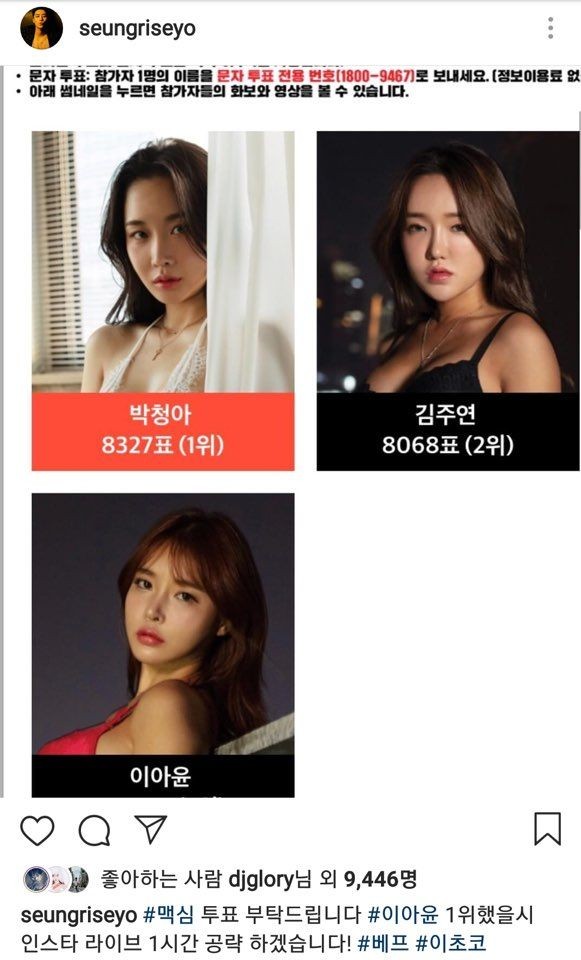 It seems that Lee Ah Yun, one of the candidates for '2018 Mis Maxim', is none other than one of Seungri's best friends. However, soon after Seungri made the Instagram post, derision flooded his Instagram as netizens accused Seungri of "taking advantage of fans by bribing with his Instagram live", "acting ill-mannered toward fans", "disregarding his young fans when 'Maxim' magazine is a mature magazine", and more. 
According to netizens, Seungri quickly set his Instagram account to private after seeing the angry response. The idol then allegedly attempted to claim his account was hacked. But netizens were quick to dig up "evidence" to prove that Seungri's account was not hacked, and that the promotional post for the 'Maxim' model contest was Seungri's own doing. Some of the "evidence" included a conversation that Seungri and model Lee Ah Yun had via SNS before Seungri's promotional post, Seungri's younger sister "liking" Seungri's promotional post, etc.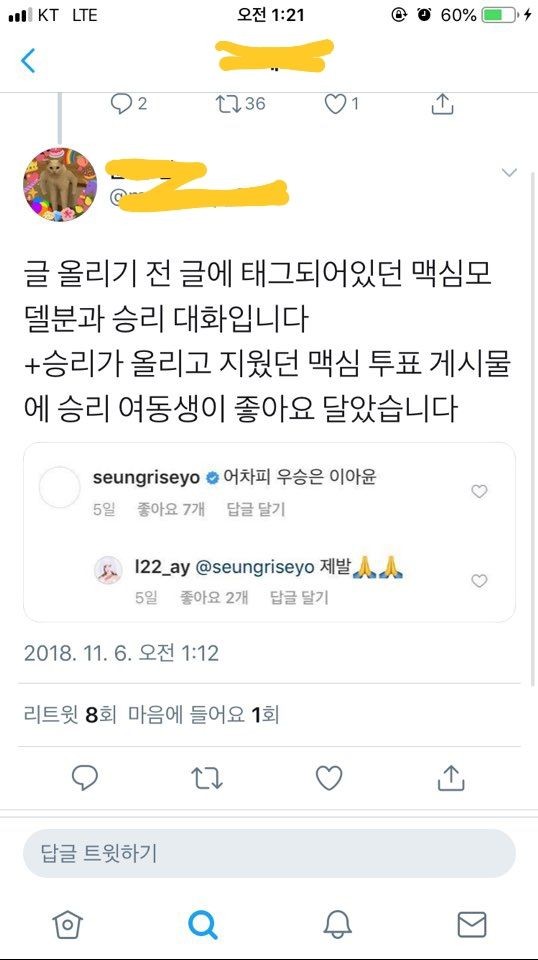 Then, finally, due to netizens' backlash, model Lee Ah Yun apologized for the incident. She stated, "It's not hacking TT. We're really good friends, and it just happened that I am in last place with the votes closing in a few days TT So Seungri said he would try to help me and made the post TT. If you felt offended, I apologize TT."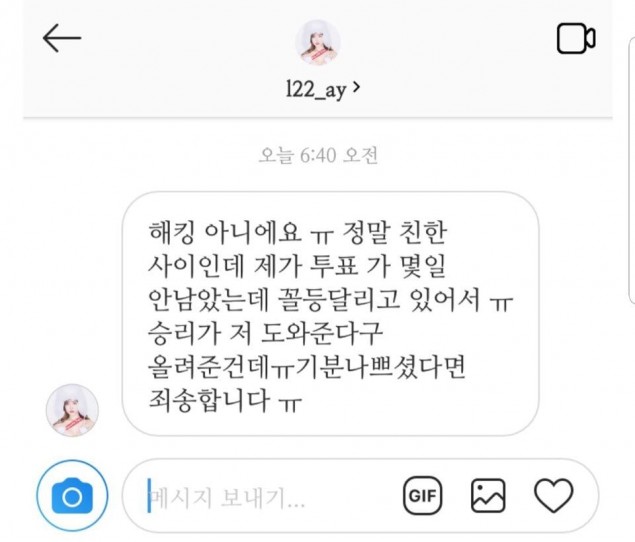 Onlookers still did not take Seungri's incident favorably, commenting, "Is the Insta Live supposed to be like a reward for doing this here", "How can he act like he was hacked", "You look cheap", "I always thought Seungri was pretty brainless but this is just dirt low", "Can he just go to the military like the rest of his group", "Besides Taeyang, this group is full of scandal makers", etc. 
What do you think about Seungri's post?