Shannon
shared a bold comment on
BTOB 
Sungjae
and
DIA
Jooeun
's dating rumors. 
On August 14, Shannon shared a screenshot of an article via Instagram story. The title of the report stated, 'BTOB Sungae & DIA Jooeun dating news 'They did meet but not dating...' Is this noise marketing?' 
Over the screenshot, Shannon commented, "The Devil works hard, but Kim Kwang Soo works harder."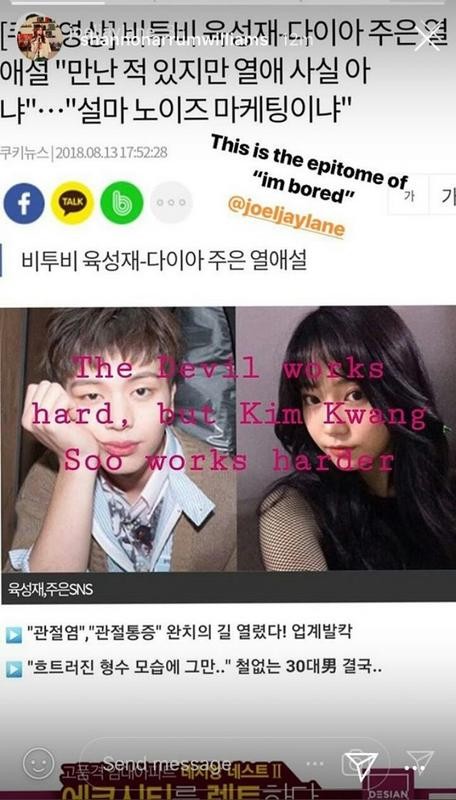 Kim Kwang Soo is the CEO of MBK Entertainment, which is the home label for both DIA and Shannon.

According to fans, Shannon deleted the post shortly after, but of course, netizens got a screen capture of the story and the post has made it around the web. 
Tip: Indri_mld