BTOB
's
Sungjae
had the best response to the
dating rumors
involving
DIA
's
Jooeun
.
On August 13, BTOB went live on Naver V Live for 'Talk Mukbang Party'. The live broadcast took place just several hours after Sungjae and Jooeun's dating rumors made headlines.

[SEEALSO]https://www.allkpop.com/article/2018/08/cube-mbk-strike-down-rumors-btobs-sungjae-dias-jooeun-are-in-a-relationship[/SEEALSO]


During the airing, Eunkwang said, "BTOB has reached #3 on the real-time search engines!"
BTOB was the hot topic of the day on the web due to Sungjae's dating rumors.
Sungjae, who was well aware of this fact, indirectly mentioned the issue, and left a savage comment, saying,
"Wow, BTOB is dominating the real-time search engines today."
Fellow members burst into laughter.
With sarcasm, Sungjae added,
"It must be because of our V live!"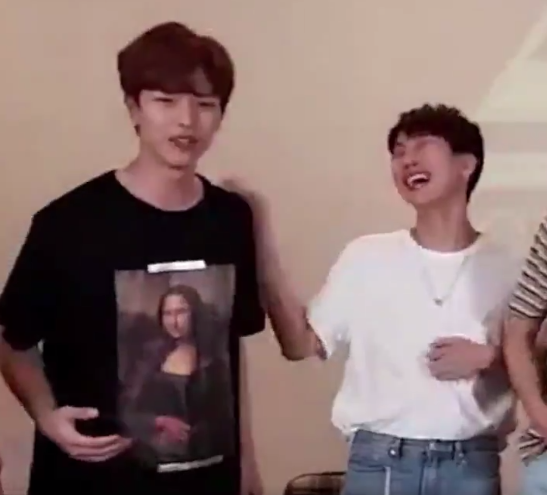 Sungjae then drank out of his plastic cup. On the bottom of the cup was a secret message of strong denial. The message stated, 'muk-keum', which is a slang popularly used by teens, meaning 'don't feed the worthless rumors'.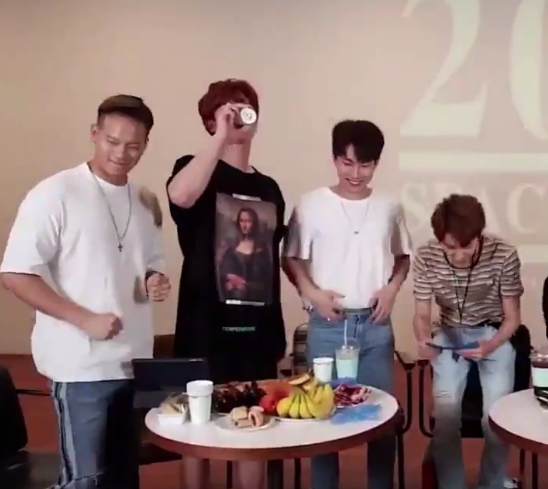 Netizens are now sure that the dating rumors are false after all. Many are also cracking up to Sungjae's witty response to the issue. Comments stated, "LOLOL that was the best response ever to dating rumors", "That was so smart", "LOL they had that set up from the beginning. You can tell the members knew everything", "This is too funny. The best denial ever."
You can watch BTOB's full V live broadcast below.