K-Drama and Alcohol seem to be a match made in heaven. From soju to beer, there have been many drunk scenes that have stuck with us through the test of time. If you're a legal drinking age, grab your favorite Jinro Soju and Hite Beer and join us in counting down these 5 unforgettable alcohol-induced K-Drama moments. Did we get it right? Let us know of your favorite scenes in the comments!

5. My Love From Another Star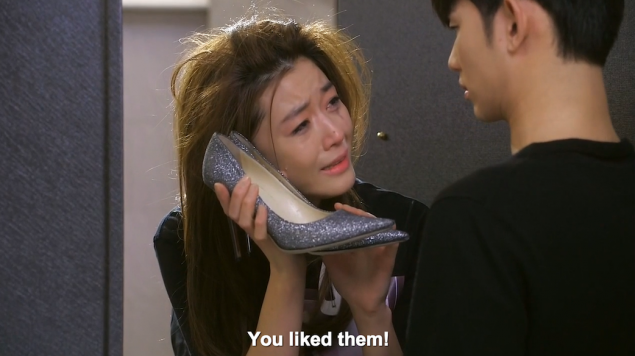 Song Yi is as funny as ever when she starts to drunkenly scream her love to Do Min Joon. Song Yi, in this scene from My Love From Another Star, is the definition of 'hot mess' as she desperately tries to gain Do Min Joon's affections. Song Yi didn't expect to get rejected and the rejection led to her absolute lack of confidence and absolute loss of sanity (not that she had much to begin with). After she drunkenly dials him several times and sends him hundreds of texts about improving her behavior, she tries to offer him her shoes as memory and token of her affections. Jun Jihyun did an amazing job with Song Yi's character- it's so believable!

4. Healer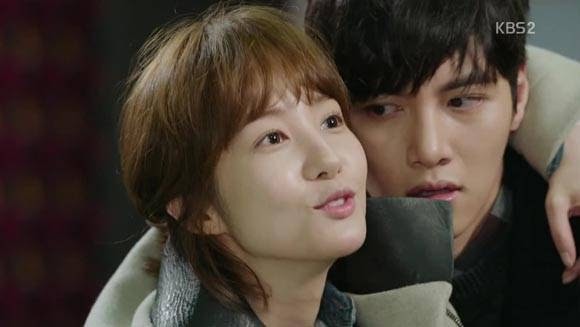 One of the most hilarious and relatable embarrassing moments for any viewer is Young Shin's drunk scene on the show. During a work dinner, Young Shin gets to an inappropriate level of drunk and starts to go on about how there are dinosaurs inside of everyone's brains! Her drunken antics are taken care of by Bong Soo, triggering a very rapid start to a budding relationship between the two characters.

3. Descendants of the Sun
After the men make it back to the base in Korea, they are given three days to do as they please. This begins the epic scene starring Daeyoung and Shijin where they decide their goal for the next 72 hours is to drink non-stop. Their drunken antics see no end as they size up the two females in their midst, comparing them against each other in their drunken stupor. This entire scene stretches and includes more characters and it seems that everyone is drunk for way longer than they ought to be.
2. Goblin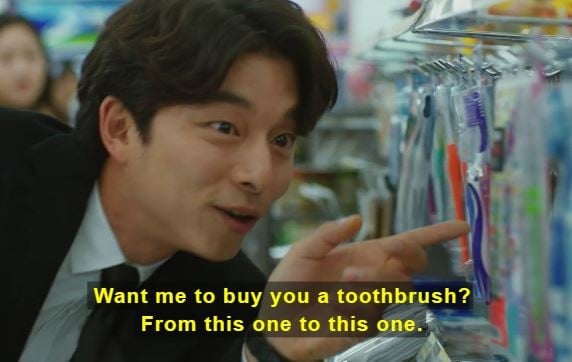 After two beers, Shin becomes the funniest and cutest drunk we've seen on a K-Drama! After popping a beer open when speaking with Euntak, the Goblin proves himself a lightweight. He thinks she's adorably cute and is noticeably tipsy after just his second drink! We love that he offers to buy her everything in the aisles of the convenience store. The next day Shin cringes so hard at his drunken confessions and it's so endearing we can't help but obsess over the scene.
1. The Producers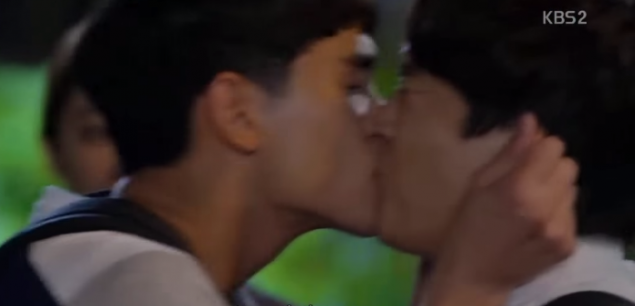 The Producers tells the story of a group of young TV producers and a pop star while they go through the trials and tribulations of working for the entertainment department of a major network. In the final episode of the show, the characters all meet for a drink. Seung Chan, played by Kim Soohyun gets extremely drunk and starts to imitate Gong Hyojin's character Tak Yejin, who is known for being cutesy. After a lot of cute running around, Seung Chan kisses Joon Mo in what ends up being an absolutely hilarious male-on-male kiss.
HiteJinro's Chamisul is the most well-known and timeless option when it comes to selecting a soju brand. Having a K-Drama viewing party? Consider grabbing a bottle of their classic Chamisul and making some delicious soju cocktails to enjoy your favorite idols and stars on the big screen. 
Discover more about HiteJinro, the #1 Soju brand in Korea by visiting their Facebook page. 

This post is sponsored by
HiteJinro.