Red Velvet
's
Irene
is receiving criticism for her carelessness. 
On August 22, Red Velvet guested on 'Weekly Idol'. For the show, each member had to fill out a 'Self Report Form', which requested basic information such as their nickname, strengths, weaknesses, habits, etc. It also included a fill-in-the-blank section about their fellow members. 
As you can see below, Joy, Seulgi, Wendy, and Yeri completed the form in detail. 
Yeri: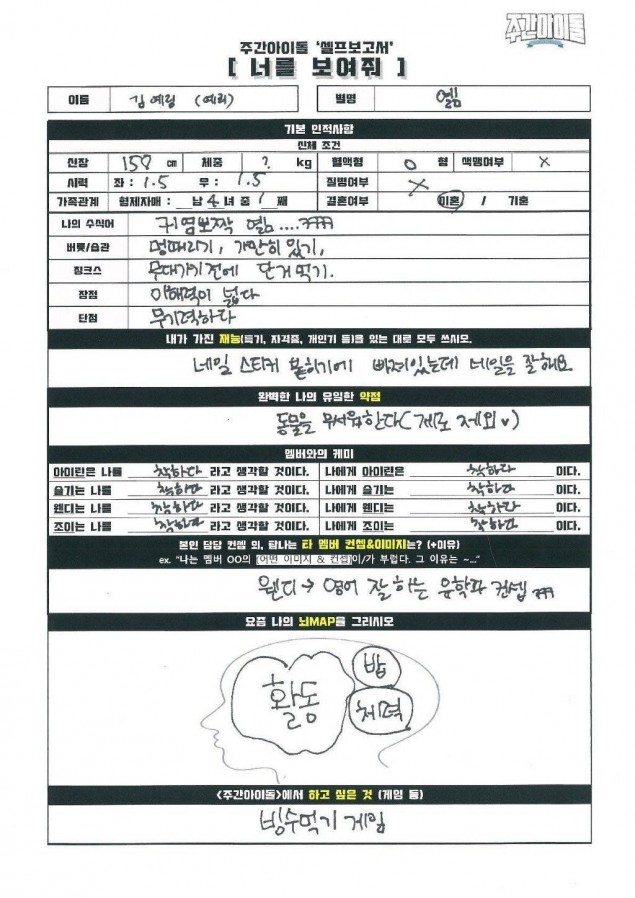 Wendy: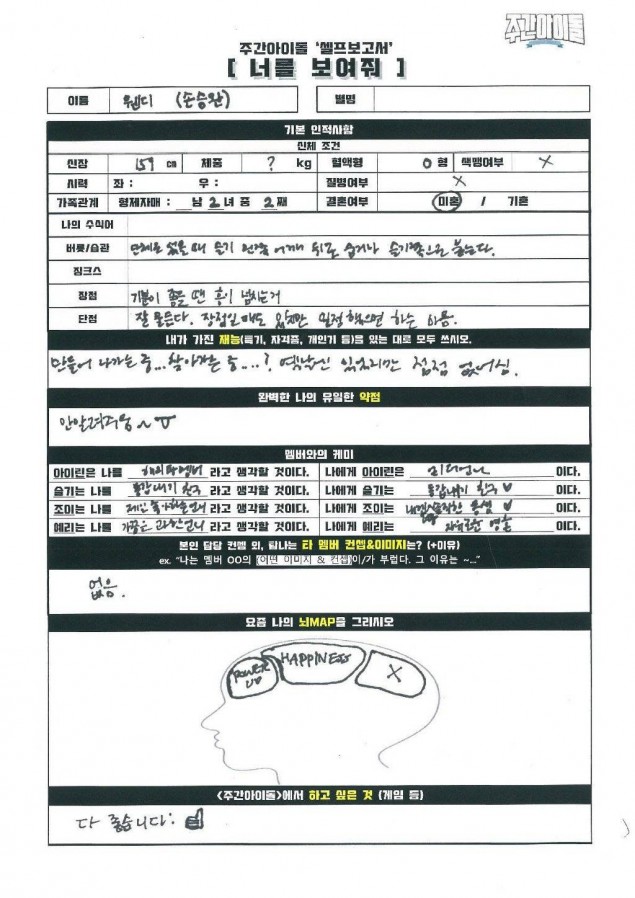 Joy: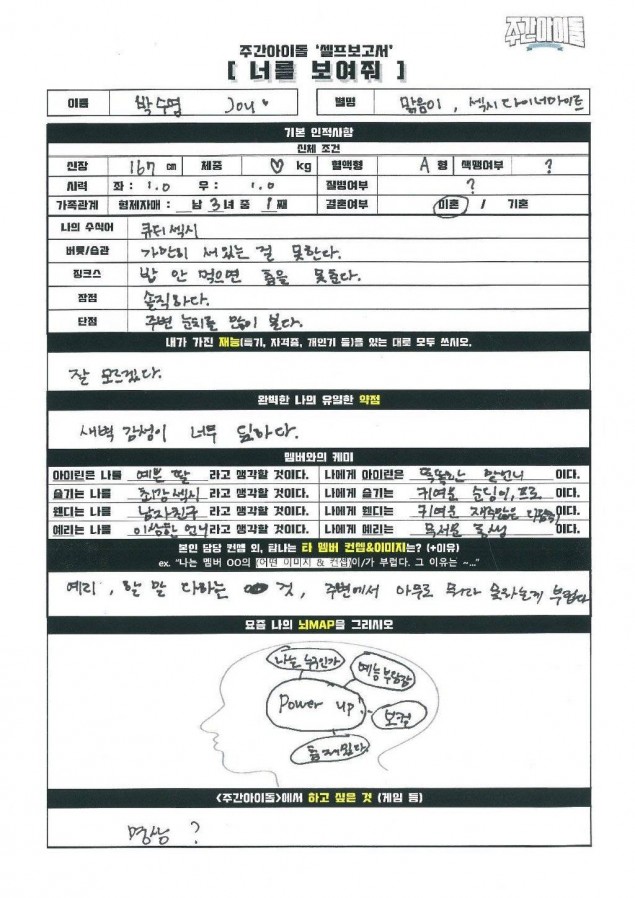 Seulgi: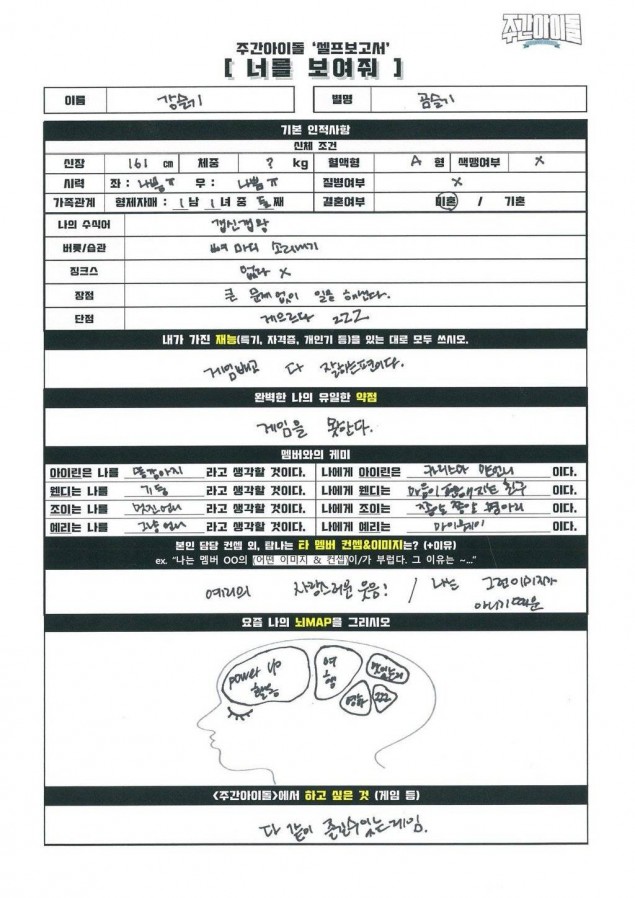 On the other hand, Irene's form was left incomplete. She also wrote the same answer for every member on the fill-in-the-blank section (Unnie/Dongsaeng).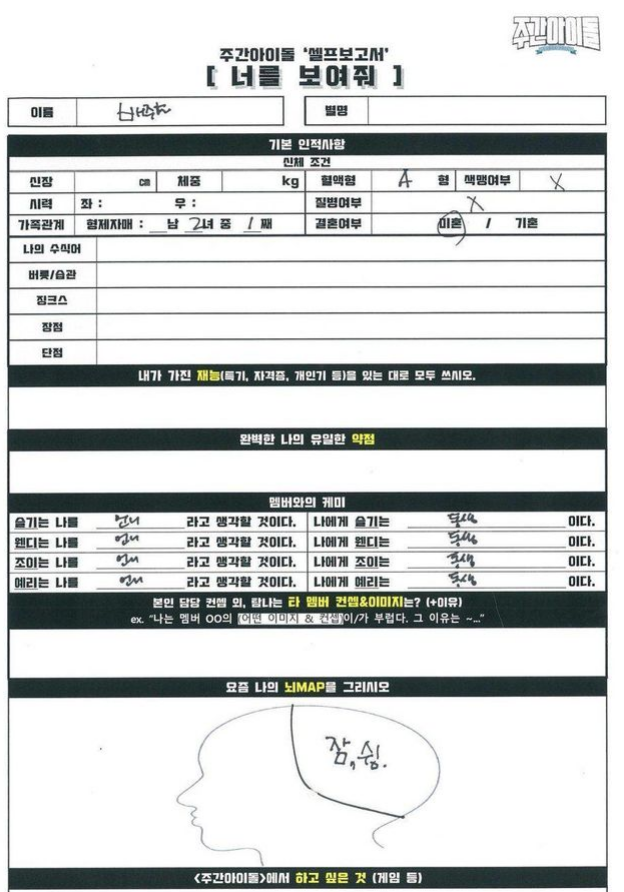 The producers of 'Weekly Idol' had to photoshop the empty spaces and fill out the form for Irene.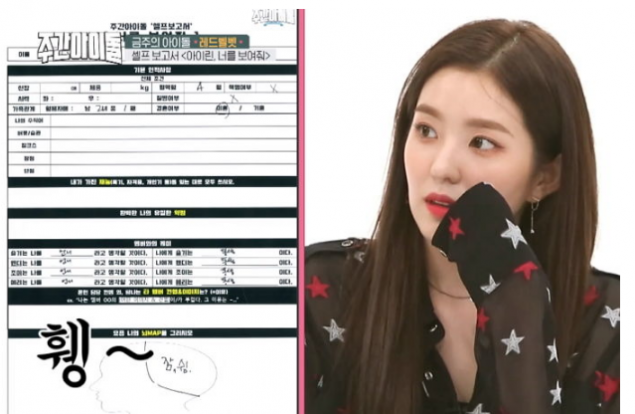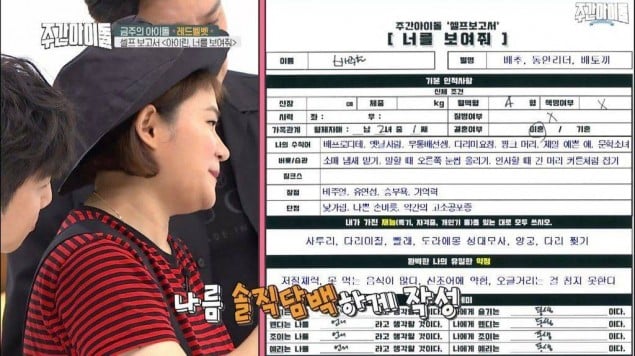 Irene's empty form was seen as rude and careless. She ended up receiving criticism as netizens commented, "That's so rude. I understand they're busy and tired but it's just a form. She could've at least wrote down a simple answer for each section", "It just seems like she doesn't want to work."

Not only this, Irene was also seen messing up the choreography to "
Red Flavor
" at a recent fan sign event. 
Netizens criticized her for
"losing passion"
and making careless mistakes. This is not the first time Irene's behavior has become controversial. In 2016, Irene received
heavy criticism for her careless attitude
on
MBC
's '
Radio Star
'. 
Netizens are aware Red Velvet is a popular girl group with an insanely busy schedule, however, they don't believe it can be used as an excuse for carelessness, especially when there are hundreds of idols who're dying to be in her shoes. 
Do you find Irene's behavior problematic?