Fans are petitioning for the reinvestigation on 
Kim Sung Jae
's death.
On April 2, a petition with the title, 'Please Reinvestigate Kim Sung Jae's Case', appeared on the Blue House petition page. As of April 5, more than 3,000 fans have joined the petition.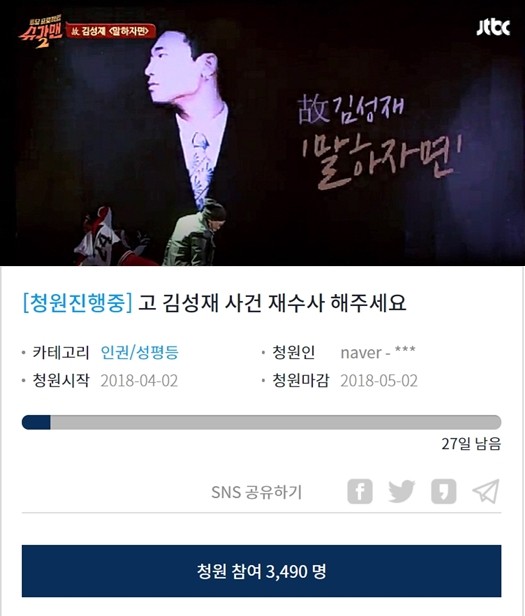 [SEEALSO]https://www.allkpop.com/article/2016/05/way-back-wednesday-deux-when-k-pop-performances-were-workouts[/SEEALSO]
Back on November 19, 1995, Kim Sung Jae, a 24-year-old member of the popular duo DEUX, made his successful solo debut with "As I Told You". On that night, Kim Sung Jae spent the night at a hotel with staff members and his girlfriend. 
A day later on November 20, Kim Sung Jae was found dead at the hotel with 28 needle marks on his arm and chest. Traces of tiletamine-zolazepam was also found in his body. 
The National Forensic Service ultimately named sudden arrhythmic death syndrome as the cause of his death. 
Meanwhile, his girlfriend was accused of murdering Kim Sung Jae, as she was the one who purchased the drug that led to his death. However, she was found innocent. 
The mystery on Kim Sung Jae's death still remains, and his music has become legendary. Now, netizens are encouraging reinvestigation for the truth. Comments stated, "The girlfriend is so suspicious", "The girlfriend is the murderer for sure", "Please reinvestigate. We have lost such a talented, young person", "This needs to be reinvestigated."