Son Yeon Jae
 has shut down her Instagram page.
On the 27th, a fan page for the figure skater Adelina Sotnikova posted a video of the athlete getting her gold medal at the 2014 Sochi Winter Olympics. The gold medal being awarded to Adelina Sotnikova over Kim Yuna was controversial globally, but it especially had struck hard in Korea. After people noticed that Son Yeon Jae, another Olympic athlete (for rhythm gymnastics), liked the video of Sotnikova being awarded the gold medal, many felt incredibly betrayed.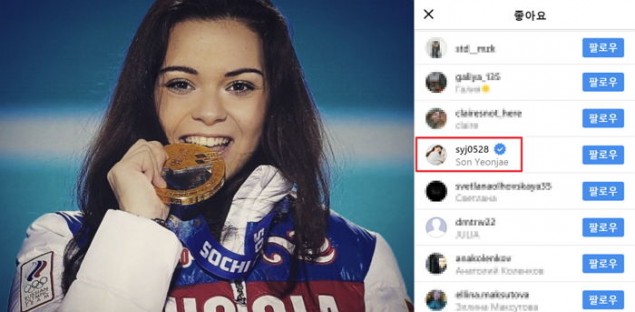 Netizens left mocking comments on her Instagram, even bringing up Son Yeon Jae's own controversy about getting special treatment by the Park Geun Hye presidency. Fans are finding the situation worse because it was not even Sotnikova's own account, but a fan account that Son Yeon Jae did not follow - meaning she would have had to search into it herself.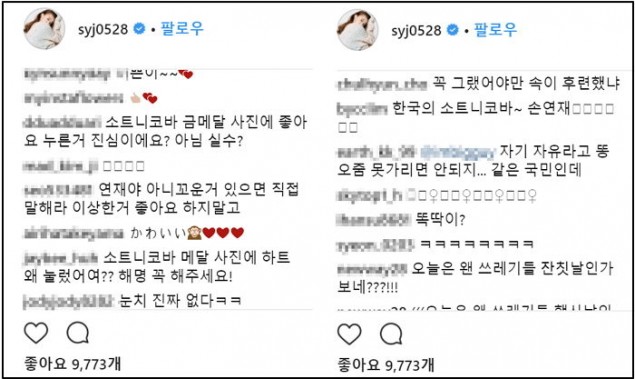 She has currently deleted her account. What do you think about what happened?