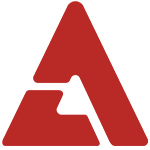 SISTAR19 treated fans with some eye candy before all four ladies of SISTAR come together for their rumored comeback!

The sexy duo, who have been selected as the new muses for 'Calvin Klein Jeans', show off their glamorous figures and blazing charisma while donning just t-shirts and jeans against the backdrop of a beach. A representative stated, "Hyorin and Bora caught the eyes of everyone around them with their unbelievable figures at the beach in Jejudo."

The ladies also opened up about their dating styles and Hyorin shared, "I am a woman who takes good care of her boyfriend and gives a lot of affection." Bora shared, "I am the type to only focus on that one person." When asked how she feels upon hearing that Jay Park named her as his ideal type, she responded, "First off, I am thankful... I'm a bit embarrassed and shy so I don't know what to say."

Check out more photos below and catch the full pictorial in the May issue!