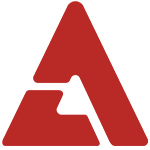 Seo In Guk recently got friendly with the multi-talented actress Goo Hye Sun in the studio, raising fans' eyebrows. Many are guessing that there's a possible collaboration in the works for the singer's comeback!

Jellyfish Entertainment tweeted the friendly snapshot of Seo In Guk with his arm around Goo Hye Sun in the studio. Fans were both jealous and curious to find out what kind of collaboration they have in store for Seo In Guk's new album.

Netizens commented, "Seo In Guk's naughty hands," "I wonder why they met up," and "I'm jealous of their friendship."

Seo In Guk will make his grand return from his one-year hiatus with his new single album on the 11th!