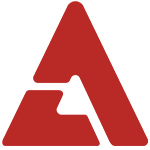 G.NA wrapped up her promotions of "Oops" featuring BTOB's Ilhoon with fan service on the latest 'Show! Music Core'.

On the April 13th episode of the MBC show, G.NA pecked the rapper who's been performing alongside her throughout most of her promotions of the song. At the end of their stage, she gave Ilhoon a peck on the cheek.

G.NA tweeted on the 12th, "I'm so thankful to BTOB's Ilhoon who worked really hard! A photo after 'Music Bank'! Ke. You gave me a lot of strength while we performed together! Keke. Now, I hope you show an even more amazing side with BTOB! Let's be strong! Keke," along with the adorable photo below.

In other news, she released her "Mind Sync" MV feat. Huh Gak as a gift for her fans with the end of her promotions for "Oops".

Check out G.NA and Ilhoon during their 'Music Core' performance below!