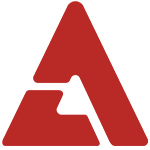 While most fans around the world were only able to watch Psy's 'HAPPENING' concert on live stream, KARA's Hara and Nicole were lucky enough to actually be a part of the large-scale audience at the concert in Seoul.

Hara shared on her Twitter, "Psy oppa's concert was a passionate concert where everyone really became one~ To the people who couldn't make it al lang ga mol la~♡♥", along with a selca of Hara and Nicole smiling and showing their support for Psy.

Kamilias commented, "Psy's concert must have been really awesome", "I wish I could have gone to Psy's concert", and "They look cute."

Psy successfully held his 'HAPPENING' concert earlier today in front of 50,000 fans and performed his new single "Gentleman" for the first time. Meanwhile, the ladies of KARA are currently receiving a lot of love with their 8th Japanese single "Bye Bye Happy Days".