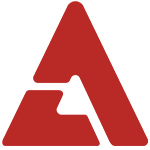 On the latest 'Yoo Hee Yeol's Sketchbook', INFINITE announced that they used to have three "unemployed" members.

The members stated, "Due to the unit group activities of INFINITE H and solo activities, an 'unemployed' family developed within INFINITE."

Sungyeol, Sungjong, and Woohyun were pointed out as part of the unofficial 'unemployed' subunit. They explained, "This family happened naturally as certain members became busier than others. Our daily lives included eating, sleeping, practicing, and sleeping again. It's clear that we were looking forward to this comeback."

They also revealed their competitiveness within the group: "There are seven members within INFINTE. Each member only gets 5 seconds of camera time for each song, so we try really hard on stage to stand out."

On another note, members Sungjong, Woohyun, Sungyeol, and Sunggyu showed their charms, but member L didn't, saying, "My presence itself is enough, so it's okay for me to stay still."

INFINITE are currently promoting their latest single "Man in Love".