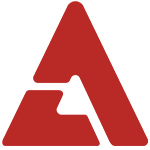 Davichi's Kang Min Kyung revealed the secret to her toned figure, which started with none other than the dreaded 'd' word - dieting.

The topic of women using the common excuse, "I'm going to start my diet tomorrow," came up on the latest episode of KBS 2TV's 'Full House', and Kang Min Kyung revealed that those words would never come out of her mouth. The singer shared, "Because I'm always dieting, I never say that I am going to start my diet tomorrow," surprising female guests with her discipline.

Kang Min Kyung is known for her amazing figure, weighing in at 50 kg (~110 lbs.) and 167 cm (5'5.75") tall.

She also revealed that she can control her diet, but not her drinking, "When I want to go drinking with my friends, I make an excuse about my recording schedule and come home late."