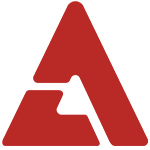 Sexy songstress G.NA has set sights on White Day (March 14th) as her date of return with title track "Oops", and as the day approaches, more details are being dropped!

In addition to releasing two new photos from her album jacket, we've also gotten details about her album title as well as featuring artist, and the singer's real hairstyle underneath the red wig!

So like you can see, the album will be called 'Beautiful Kisses', which can't be any more fitting as it is perfect for the White Day release. In fact, keeping in theme with the special day, the whole album will be put together in a way so that it'll be much like a love letter, but made up of songs instead.

"Oops" is described to be a fun dance track by composers Lim Sang Hyuk and Son Young Jin. The song will be made even more special as it will feature the rap of labelmate, BTOB's Ilhoon. Ilhoon will fit right in with this whole concept as G.NA will be singing about loving a younger man!

The singer has also revealed the hairstyle we can expect to see when she's not sporting her wig as the new photo below shows that she is a brunette with long, luscious locks.

Are you excited for G.NA's return? Well we have just one more week to go, so just wait a bit longer!