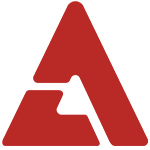 Following confirmation of his casting, B2ST's Junhyung and his co-stars recently gathered together at the CJ E&M Center in Seoul for the first script reading session of the upcoming Mnet drama 'Monstar'.

'Monstar' will be a 12-episode drama series portraying the lives of teenagers who deal with hardships through music and find out about love, friendship, and their dreams along the journey. Director Kim Won Suk, who is behind the hit dramas 'Cinderella's Sister' and 'Sungkyunkwan Scandal', will also be directing the upcoming drama, leaving drama fans in anticipation.

Junhyung will be taking on the lead role of character Yoon Sul Chan alongside female leads Ha Yeon Soo and Kang Ha Neul. Fellow idols GLAM's Dahee and former Baby V.O.X. member Lee Hee Jin will also be starring in the drama.

Junhyung shared on his acting debut, "I will do my best to be reborn as the actor Junhyung." Ha Yeon Soo, who is also making her acting debut, revealed, "Because it is my first drama, I am both nervous and excited. It is an honor to be a part of such a good production. We will show a good production that won't disappoint [viewers]."

'Monstar' will premiere this April!