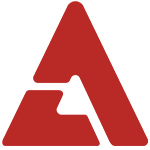 SHINee's Taemin ruffled feathers with a comment about his supposed "weight gain."

On the latest episode of 'SHINee's Wonderful Day', Taemin went on an amazing 4-day trip to Switzerland to try out some extreme sports. During his trip, he found a public phone box that was completely different than the ones in Korea and tried to get in. However, there was so much snow around the phone box and he wore a padded jacket, so he had a hard time getting it to open.

In the end, Taemin joked, "I got stuck in the entrance because I gained too much weight," which annoyed a few viewers. Since Taemin is well-known for his incredibly thin body, his comment made fans say, "If you gained weight, what does that say about me...", "Can you please actually gain weight?", "Stop being ridiculous", and more.

What do you think about Taemin's 'weight gain' comment?