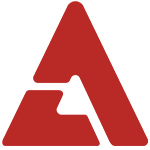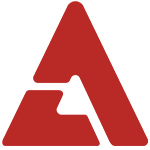 The highly anticipated Girls' Generation comeback, 'I Got A Boy', is finally here. While the anticipation was high, I don't think the audience was quite ready for what was released. The girls kicked off their high heels and pushed what will be considered one of the more monumental releases in recent K-Pop history.



The title track, "I Got A Boy", has set the standard for K-Pop releases to come and cast a shadow on nearly every other release. The song is undoubtedly a risk for this genre, but it's a risk that was desperately needed. The first noticeable feature is the length of the song. Significantly longer than the average 3:30 span, the song is not bound to the standard. This subsequently allows for a more complete song.  Notably, the song is divided into vastly different sections from a lyrical and sonic vantage—nine by my particular count. These shifts are heard through the various genre techniques, ranging from traditional electropop and dubstepish rap to a breakdown soulfest reminiscent of TaeTiSeo's "Twinkle".

On first play, it may seem that these shifts are random and merely represent a new style in mainstream pop. However, I argue that this technique is far from gimmicky. Firstly, the constant sudden shifts provide a continual sense of tension that is necessary for a song of this length. While the "I Got A Boy" refrain is constantly brought up, the producers did a brilliant job at straying as far from the standard model as they could. Secondly, this song references and builds upon itself until the end. This is evident as each "refrain" consistently becomes more complex. The end of the piece juxtaposes various samples upon itself, giving the song a final sense of cohesion. This constant layering effect until the smashing end provides the listener a sense of epicness that is rare and is perhaps my favorite sonic feature in music when done correctly.

I have absolutely no complaints about this song. It is without a doubt the strongest release by Girls' Generation—and perhaps in all of K-Pop—to date. Kudos to SM Entertainment for their obvious hard work to transition these girls from an object of the male gaze to a legitimate musical group. Good luck to K-Pop this year; you've got your work more than cut out for you.



It's no surprise that "Dancing Queen" is a modified version of Duffy's seminal hit "Mercy". I have noticed a fair amount of backlash against this effort. While I can understand the disappointment to some degree, this is a fairly common practice in popular music. What should be more of a concern is how the group handled their rendition of the song. I've heard many butchered renditions of this particular piece, but I must admit that the Girls' Generation version is among the best homages to "Mercy" I've come across. Each member does a formidable job performing their respective lyrical content. The group sounds annoyingly cohesive when they sing as a whole. Arguably, the most defining feature that determines the quality of this song is Duffy's signature wailing that comes at the end of her refrains. The helm was controlled by Seohyun, Jessica, Tiffany, and Taeyeon.

Is it as personal and soulful as Duffy and Steve Booker's version? Absolutely not. But it's a good rendition and should be treated as such.



As is commonly known, Girls' Generation recently released their second full-length Japanese album, 'Girls and Peace'. While the album was certainly strong in all respects, the song "Talk Talk" was my personal favorite on the album. The swinging lyrics and rhythmic sampling of the girls' voices over a spacey laser synth patch and some exotic Latin American-based instrumental riffs proved to make for a refreshing track amid a sea of non-boundary pushing pop songs. I was certainly overjoyed to hear the Korean version on this album. While I felt the Japanese lyrics fit a bit better than the Korean lyrics, that certainly didn't detract from the heavy swing overtones that makes the song a great listen to begin with.



The next track "Express 999" follows the two distinct sonic tones that were present in "I Got A Boy". However, I'm not as convinced by this technique in this track as I was earlier. It feels like I'm listening to two completely different songs that bear no real connection to each other; I checked iTunes multiple times during the course of the song as I felt I was moving to a different track. The feel of the refrain is strongly reminiscent of a previous release titled "Vitamin". Regardless, the refrain is really quite fun and enjoyable to listen to, much like "Vitamin" was. An interesting observation to note: the transition sample to this refrain seems pulled directly out of Grover Washington Jr.'s "Just The Two Of Us".



Call me crazy, but I have an odd fascination with the ending of Girls' Generation's ballads. While their ballads certainly aren't terrible, for the most part they aren't outstandingly original. This was certainly the case for the next song, "Lost In Love": while it's certainly a strong ballad with an incredible vocal performance—and I could see how one could argue this is one of their strongest ballads—I once again found that the ending was perhaps my favorite part of the song. The group simply sang an "ooh" with the vocally-inclined members performing short little syllable-based vocal inflections over typical pop strings. It provided for a beautifully peaceful moment of self-reflection from the moments of raw power displayed at points in the song. It made what was an enjoyable love ballad seem complete, which is something often neglected.



Thus far in the album, I hadn't noticed a song that had a purposefully heavy use of vocoder on the group's voices. "XYZ", a straightforward synth-heavy electro dance song, was the piece I was waiting for in this regard. The vocoder effect was primarily used to add to the mono-directional nature of this song in terms of the refrains, making sure that the group didn't waver heavily from the sole note that comprised the refrain. Overall, this song had a few bright spots—I particularly enjoyed Sunny's small rendition of the section before the one-note refrain. But the song came off as boring and a bit too slow. The almost childish quality of the lyrics— written by Yuri and Seohyun—doesn't necessarily make it an appropriate fit either. I could see why people may like it, but it strongly compares to what was produced prior to the album.



"Romantic Street" is an interesting choice for the end of this album. In many ways, it is the complete opposite of everything that was "I Got A Boy": this piece definitely represented the full-circle effort that encompassed this album. The edgy qualities that defined "I Got A Boy" are a far cry from the nostalgic qualities that defined "Romantic Street". The old-timey big band background matched perfectly with the common piano and pop strings. While in most respects this style is out of place in this album, the song reveals the classic Girls' Generation sound of their previous albums.

Girls' Generation clearly set the bar with "I Got A Boy". This song is not only incredibly well-produced, but it has also opened up a channel for more musical creativity in K-Pop. One of my biggest gripes when it comes to this genre is the strong standardization of the music, and this song proved to head in a different direction than the tried-and-true model. I'll be curious to hear the development of K-Pop in 2013. The album as a whole, while chock full o' familiar Girls' Generation material, is well-produced and works well, despite some drawbacks. Largely due to the first two tracks, this is unquestionably their strongest release.

Rating Overview

Editor's Pick: "I Got A Boy", "Dancing Queen", "Lost In Love", and "Romantic Street"

Pros: Anything and everything about "I Got A Boy"; Girls' Generation rapping and doing it well; "Dancing Queen" being one of the better homages to "Mercy" out there; "Talk Talk" being translated from their Japanese album; raw power and self-reflective ending of "Lost In Love"; old-timeyness of "Romantic Street".

Cons: Some of the songs are banal, fillers, or from the SM Entertainment songbook; unrelated genre styles in "Express 999"; mono-directional nature of "XYZ"

-----------------

Should you have the desire to follow this author on Twitter, feel free to follow him @eumag1.