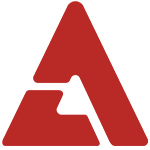 Girls' Generation's Yuri, Tiffany, Hyoyeon, and Taeyeon were guests on MBC radio FM4U's 'Yoo Sae Yoon and Muzi's Close Friend'.

During the radio show, the girls discussed Sooyoung and Won Bin's scandal, revealing that they were jealous. Yuri mentioned that she was especially disappointed.

The four Girls' Generation members also talked about their difficulties with the choreography from "I Got A Boy". Taeyeon joked, "Because we took off our high heels, our body ratios are especially noticeable. I move really fast, so people can't take pictures of me." Hyoyeon added, "When I focus on the choreography, I can make weird facial expressions, so it's hard for me to control it. Controlling my nose is especially hard."

The girls were then asked to pick the parts of their bodies they were most confident of. The four members present chose Tiffany's legs, Taeyeon's waist, YoonA's ankle, Seohyun's long arms, Sooyoung's height, Hyoyeon's shoulder and collarbone, Sunny's lips, Jessica's toes, and Yuri's hips, waist, and neck line.

When their hoobaes were mentioned, the members revealed, "When we go on music programs, most of the [other artists performing] are hoobaes. When rookies come out, there are a lot of articles that read, 'Girls' Generation, move out of the way!' When we see that, we take responsibility and work harder. When we see hoobaes who say they want to be like Girls' Generation, we feel proud of ourselves, but it also puts pressure on us."