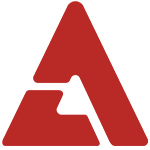 Shinhwa's Shin Hyesung has sold out the tickets to his end of the year concert right as sales started. This comes just a short while after fellow member Minwoo sold out his solo concert.

On November 10th, his agency Live Works Company reported that his end of the year concert 'The Year's Journey' started sales on November 9th at 8PM KST and sold out all 8,000 seats right as ticket sales opened.

Shin Hyesung has proven his fourteen years of undying popularity when the server to the ticket vendor's website crashed before the sales even started.

Shin Hyesung's agency's CEO said, "I am very thankful to all the fans that have shown interest since Shinhwa's 14th anniversary concert in March all the way until Shin Hyesung's end of the year concert. A thoughtful event has been planned to end the year and welcome the New Year with fans so I hope this event will remain as a special memory for fans."

On another note, Shin Hyesung will be coming back with his special winter album 'Winter Poetry' on December 4th and his end of the year concert will be held on December 30th and 31st at Kyunghee University Hall of Peace.