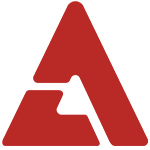 Joo Won recently discussed his spending habit, or the lack thereof, and revealed that he entrusts his parents with his income and receives allowances every month.

In an interview with tvN, Joo Won revealed, "My income increased recently, but i have my parents take care of my bank account. I get 700,000 KRW (approximately 643 USD) per month from them as allowance. The only time I really need money is when we have dinners with the '1 Night 2 Days' members. When it's my time to pay, the hyungs are nice to me and just order cheap dishes like naengmyun (cold noodles)."

Joo Won revealed, "When I was in musicals, I received 2,000,000 KRW (approximately 1,840 USD) in 8 months. I had no money after bus fees and food. When we had outings or dinners, the bus times would have passed, so I couldn't go home. Sometimes, I received money for taxi and food from my fans."