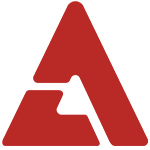 SHINee members Taemin and Jonghyun's childhood photos have been revealed.

A set of photos were recently posted on an online community board with the title, 'SHINee looks the same as when they were young'. The photos showed childhood photos of both Taemin and Jonghyun.

Taemin's is wearing a hat in his photo and it's a close up of his face, showing that his face had barely changed over the course of the years. Jonghyun's photo is of when he was in preschool, playing tug of war with his fellow classmates. Fans noticed that his playful attitude had not changed at all, and that his mischievous smile was exactly the same as the one he had now.

Fans left comments such as, "Taemin's eyes are prettier than a girl's", "So cute", "I don't think there's much difference from now", and "Must have been popular with the girls when they were young as well".